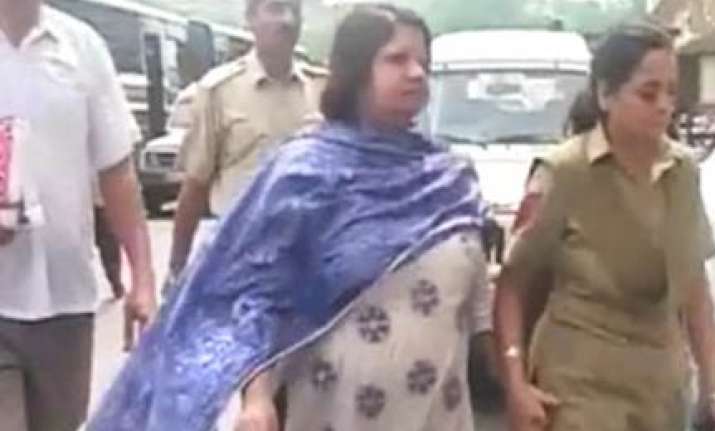 New Delhi: A Delhi court on Tuesday issued Letters Rogatory to the US authorities to provide details of the emails exchanged between disgraced diplomat Madhuri Gupta and her handlers in Pakistan in the spying case in which she allegedly passed sensitive information to ISI agents.
Letter Rogatory is a letter of request to a foreign court to collect evidence in a criminal case. The investigating agency can request a court to issue such letters under Section 166 A of the Criminal Procedure Code.
Chief Metropolitan Magistrate Kaveri Baweja allowed the request of Delhi police for issue of Letters Rogatory to the US judicial authorities to get information on Gmail and Hotmail accounts in the probe against Gupta.
"Considering the submissions made and the facts and circumstances of the case, the application is allowed. Let the Letters of Rogatory be issued to the competent judicial authorities of the United States of America," the court said.
In the application, Delhi police submitted that they need to get access and detailed information from the Gmail and Hotmail on the emails exchanged between Gupta and her handlers in Pakistan in order to complete the investigation in the case.
 53-year-old Gupta, posted as Second Secretary, Press and Information at the Indian High Commission in Islamabad, was arrested on April 22 by the Delhi Police's Special Cell on the charge of revealing classified information to Pakistani officials.
The Delhi Police had filed the chargesheet against the IFS officer on July 20 seeking her prosecution under various provisions of the Official Secrets Act and Indian Penal Code.
The probe agency had cited Gupta's purported e-mails to claim that she used to pass on information to Pakistan intelligence agencies through her handler Jamshed -- whom she planned to marry -- and Mubashar Raza Rana.
She is at present in judicial custody. PTI