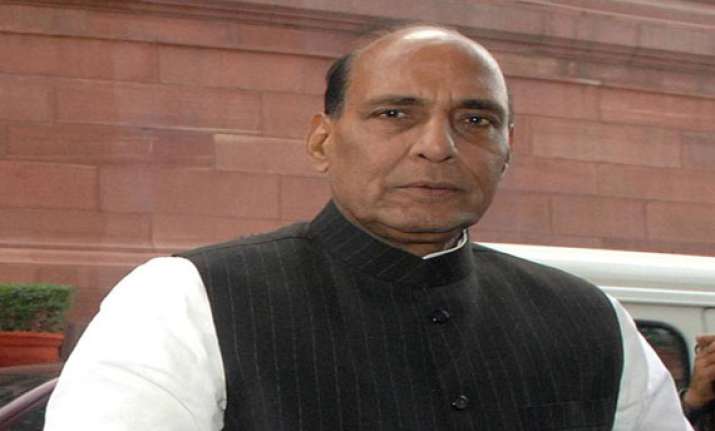 Lucknow: Referring to a sting operation on the demolition of Babri Mosque, Bhartiya Janta Party national president Rajnath Singh today alleged anti-BJP parties were conspiring to give elections a communal colour.  
"At a time when several agencies had already probed into the demolition of the disputed structure at Ayodhya and the matter is sub judice, it seems there is a consipiracy to give communal colour to a healthy democratic system," he said.  Talking to reporters after filing his nomination for Lucknow seat, Singh asked, "Was it necessary to show the sting immediately before the elections?"
Singh alleged that worried with "increasing popularity" of BJP and its prime ministerial candidate Narendra Modi, the opposition parties wanted to give the elections a communal colour which was clear from the timing of highliting the sting operation.
On being asked wheather BJP would lodge a complaint with the Election Commission, Singh expressed confidence that the EC would take suo moto cognisance of the development.  Earlier, before leaving for filing his nomination, the BJP president while addressing party workers said, "Atal and Advani were the two personlities who made BJP the biggest party of the country."
Singh advised them to maintain patience and act in a dignified manner.
"I am saying this very humbly that maintain patience, respect, dignity, that you all are Rajnath Singh......without giving any consideration on the caste, creed or religion reach out to each and every house to get support of the masses."