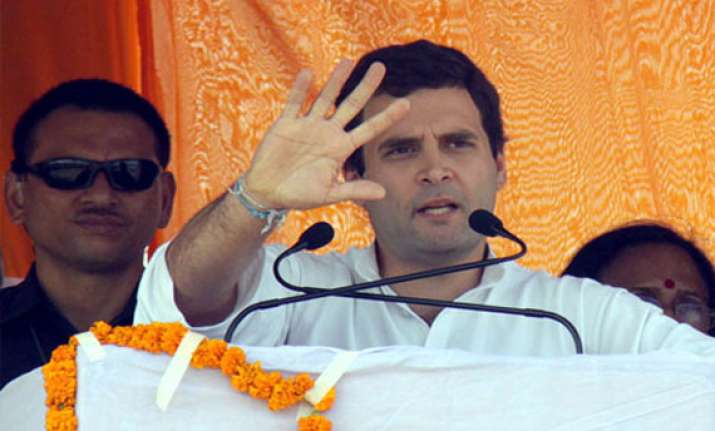 Deoria, UP, Jan 9 : Congress general secretary Rahul Gandhi today told a party election rally that his party always stood for the 'aam aadmi', which included poorer and weaker sections, oppressed and backward classes and minorities.
 
Rahul Gandhi made fun of NDA's 2004 poll slogan India Shining, and ask the crowd whether they really believed India shone during NDA rule.
 
"Anybody who goes to live in villages, drink water there will never believe in such a slogan", he said.
 
The Congress leader promised that the Centre and the UP governments would work for the 'aam aadmi' if Congress was voted to power.
 
"The change will begin in the first five years, and by the tenth year,  you will find a sea change in hospitals, schools, police stations and job market", he said.