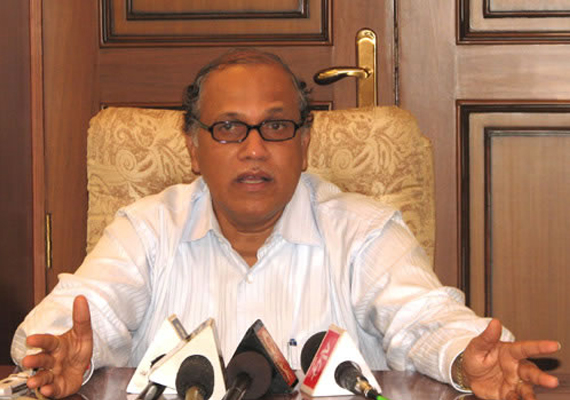 Panaji, Feb 20: Congress today released its election manifesto for next month's assembly polls in Goa promising up to 150 units of free electricity and water to the weaker sections, scheduled castes/tribes and other backward classes (OBCs).

The manifesto was released by All India Congress Committee general secretary Oscar Fernandes in presence of national and state leaders.

Congress has also assured to solve the problem of housing by providing 5,000 flats and row houses through the Housing Board Corporation in the next five years.

"A committee of agricultural experts to survey fallow paddy fields and suggest an action plan to make it cultivable would be formed," the manifesto said, adding that fast track courts would be set up to solve land related disputes.

The Congress has also promised a slum free Goa through rehabilitation of existing slum dwellers.

The party has assured to increase the ceiling of mediclaim scheme from Rs 1.2 lakh to Rs seven lakh covering all illness of the people of Goa.

The Congress further said that it would increase monthly allowance to senior citizens under Dayanand Niradhar Yojana from Rs 1,000 to Rs 2,500 and every application of widow and handicapped people would be disposed off within three months.