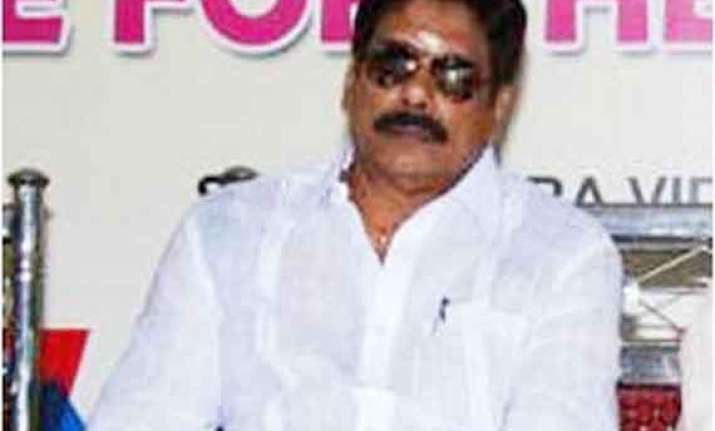 Hyderabad: Congress MLA Aadala Prabhakar Reddy, who entered the Rajya Sabha election fray in Andhra Pradesh as a rebel, yesterday announced "withdrawal" of his candidature, paving way for the smooth election of official nominees.
Now, six candidates are effectively in the fray for an equal of berths to the Upper House of the Parliament.
Reddy, who decided to fight on the plank of 'Samaikyandhra' (integrated Andhra Pradesh), told reporters he was pulling out of the race as his defeat may send a signal that the cause of 'united AP' has lost steam.  "I am withdrawing to protect the cause of Samaikyandhra.  
If I lose, an argument that our cause has lost strength may arise," added Reddy, whose decision came following a meeting with Chief Minister N Kiran Kumar Reddy, a strong votary of united Andhra Pradesh.
The ruling party MLA, however, would technically continue to be in contest as the last date for withdrawal of candidature for tomorrow's election was January 31.  He said YSR Congress Party (YSRCP), whose support he initially counted on, was not ready to back him, which made it difficult for him to continue in the fray.  
His "withdrawal" would mean comfortable election of six official candidates—K V P Ramachandra Rao, T Subbarami Reddy, M A Khan (Congress), T Seetarama Lakshmi and Garikapati Mohan Rao (TDP) and K Keshav Rao (TRS).  
Given its current number of 146 in the Assembly that has an effective strength of 279 MLAs, the Congress can now comfortably ensure the win of the three official candidates.  A candidate needs a minimum of 37-39 votes to win the Rajya Sabha seat from the State.
The voting, to be held in the Assembly premises, would be held from 9 AM to 4 PM. Counting of votes will start at 5 PM.
State Chief Electoral Officer Bhanwar Lal said 'None Of The Above (NOTA)' option would also be available to the electors in the polling.