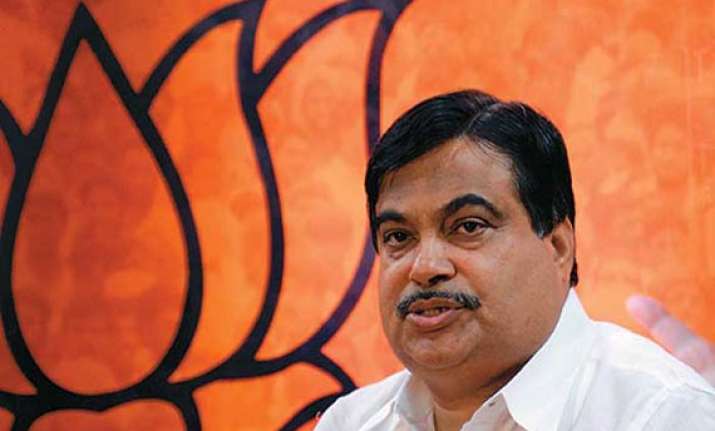 Jalandhar, Dec 25 : Accusing the Congress of making of mockery of Lokpal, BJP chief Nitin Gadkari on Saturday  said the UPA government has no intention of bringing a strong bill.

"Congress does not want the corruption to end and that is why it has no intention of bringing a strong Lokpal. They have made a mockery of Lokpal and reduced it to a 'jokepal' so that it remains in control of the government," he alleged while addressing a rally here.

Referring to Rahul Gandhi's statements against BSP chief Mayawati, Gadkari said, "When Mayawati's elephant was eating government money, Congress' hand was stealing from the pocket of the common man".

Slamming the government's economic policies, the BJP leader said, "The economy is in jeopardy. The industrialists are moving out. Value of Rupee is coming down. But it appears, the government is not concerned."

Terming the assembly elections in five states as the "semifinal" before the next general elections, he said the BJP was confident of forming government in Uttarakhand, Goa and Punjab.