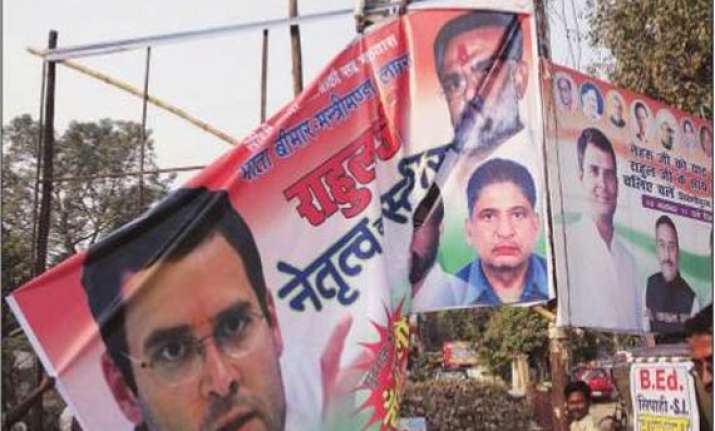 Allahabad, Nov 13: The Congress has disowned some posters put up by an overzealous party worker 65-year-old Abhay Awasthi, ahead of Rahul Gandhi's election rally in Phoolpur constituency on November 14.

More than  a dozen posters, asking Rahul Gandhi to take charge, describing his mother Sonia Gandhi  as ill and the UPA cabinet as helpless, have been removed in Allahabad after the state Congress leadership took objection. 

" My aim was noble. Sonia is not keeping well for the past few months and the central cabinet is not able to take decisions and give answers to the rising inflation. That's why I decided to take this step," Awasthi, who was president of the Allahabad University Students' Union and the state Kisan Morcha, said.

The hoardings also had pictures of Awasthi himself. In the posters, Rahul was described as ' Youngistan's choice', meaning the choice of young Indians.