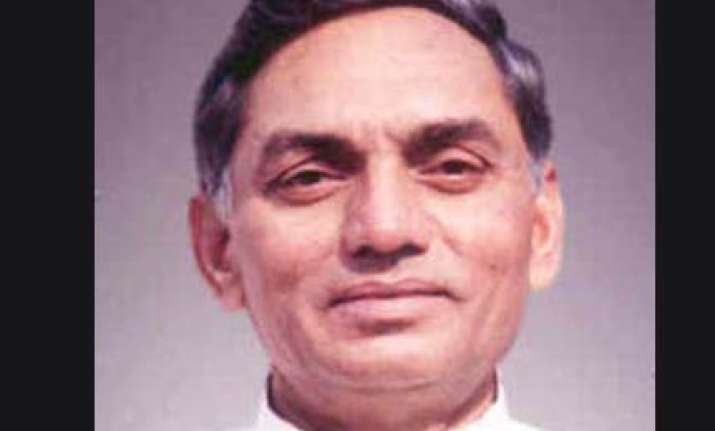 The Congress on Thursday  sought to back Maharashtra Chief Minister Ashok Chavan in the wake of a controversy surrounding Amitabh Bachchan's presence at a Maharashtra government function in Mumbai. 
At the same time, it has justified the anger of party workers in the state over the invitation to the actor saying they are angry because Bachchan has identified himself with the controversial Gujrat Chief Minister Narendra Modi. 
"The party is aware of whatever has happened there. Chief Minister of Maharashtra has already given a clarification. Party workers are angry because Amitabh Bachchan has identified himself with Narendra Modi," AICC general secretary Janardan Dwivedi told reporters here. 
The statement of the media department in-charge of AICC comes against the backdrop of the resentment brewing in a section of Mumbai Congress over the invite to Bachchan to the function where Chief Minister Ashok Chavan inaugurated the sea link yesterday. 
Chavan himself indicated the unhappiness in the party over the invite to Bachchan, a friend-turned-foe of Congress, and exclusion of some party leaders from the function organised by the PWD Ministry headed by Congress' coalition partner NCP, which justified the presence of the actor. 
A section of Congress is said to be unhappy since Bachchan is the brand ambassador of BJP-ruled Gujarat and his relationship with the Gandhi family has been strained. 
NCP controls the Maharashtra State Road Development Corporation (MSRDC), the implementing agency of the sea link. 
Asked if it was a mistake to invite him to a function where Bachchan was also invited, the Chief Minister had yesterday said, "As it was a government function, adequate care should have been taken about the invitations being sent". 
However, Public Undertakings Minister Jaidutt Kshirsagar, who is also MSRDC Chairman, justified the decision to invite Bachchan because he was an "icon". PTI