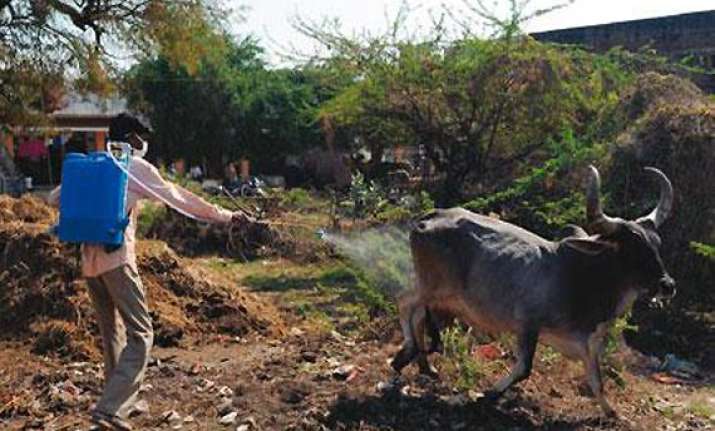 Rajkot, July 15:  As many as seven people died of Crimean-Congo Hemorrhagic Fever in Amerli district of Gujarat over the last one week while six others were undergoing treatment at the civil hospital, officials said here today.
Teams of state health department and Pune-based National Institute of Virology have reached Kariyana town in the district to control the outbreak, they said.
Many people from Kariyana have migrated after the break out of the disease, according to sources.
"Six people died in Kariyana town in the district about a week back and their blood samples sent to Pune-based National Institute of Virology confirmed that they died of Congo fever, sources said.
A woman, who was also found to be suffering from Congo fever died last night at Rajkot civil hospital after being shifted from Amreli, increasing the death toll to seven, they said.
"Neeru Gamara (25) was shifted to Rajkot civil hospital couple of days back with symptoms of Congo fever (vomiting and diarrhoea) died last night," Dr N K Patel, Resident Medical Officer at the Civil hospital said, adding six persons were still undergoing treatment.
A medical officer A Singh working at Amreli civil hospital was also referred to here after having developed symptoms of Congo fever, he said.
Health officials from Gandhinagar and Pune have held meetings with local authorities to control the outbreak of the disease.
CCHF, widely known as Congo fever, is a tick borne viral disease that gets spread from animals to humans. Outbreak of the illness is usually attributable to handling of the infected animals.