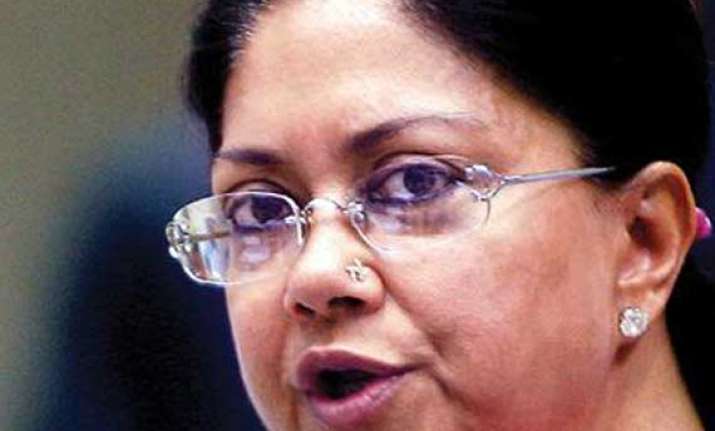 Jodhpur, Aug 1: Continuing her attack on Congress, BJP leader Vasundhara Raje yesterday alleged that the Ashok Gehlot government has pushed Rajasthan into backwardness by putting the projects announced during BJP rule on back burner.
"All those projects on which the BJP government had spent money, were completely neglected by Gehlot government," she said here.
Raje is into the last leg of her 'Suraj Sankalp Yatra' in Rajasthan, that goes to polls later this year.
She said it is very disappointing, that industrialists and businessmen are no more interested in setting up ventures in Rajasthan due to "lack of government will, and patronage to the land mafia."
Referring to refinery in Pachpadara, Raje asked when the land was available in Pachpadara, why did the government consider Leelala as the possible location for it.
She also claimed that the venture was a completely loss making one.  Raje accused the Congress-led UPA government of using the issue of poverty in the country for political gains, and doing nothing to eradicate it from the society.
The meeting was also attended by Leader of Opposition in Lok Sabha Sushma Swaraj.
"When the BJP government had assumed power in Rajasthan in 2004, the growth rate of the state was 4.5 per cent, and the BJP government took it to over 7 per cent. But today, the growth has fallen to the mark of 5.5 per cent," Swaraj said.