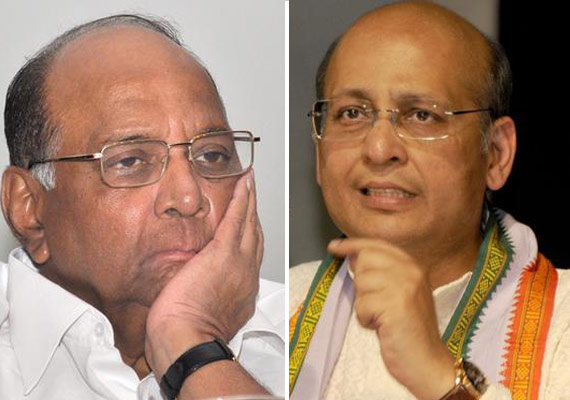 New Delhi, Mar 25:
Amid growing concerns over the NCP joining hands with Shiv Sena and BJP in some zilla parishad elections in Maharashtra, Congress today dismissed Union Minister and NCP chief Sharad Pawar's charge that the party state unit did not follow coalition dharma in the polls. 
"Maharashtra itself is the best example of successful Congress-led coalition politics. It is the only state with a successful coalition arrangement surmounting triple anti-incumbency at both central and state levels. This is the best negation of any allegation regarding deficiency by us," party spokesman Abhishek Singhvi said.  
Singhvi was reacting to Pawar's criticism of Maharashtra unit of Congress. The NCP chief had accused the Congress state unit of not following coalition dharma in the zilla parishad president elections.
The NCP chief had stirred a hornet's nest by taking exception to Prime Minister Manmohan Singh's comments about allies making decision-making difficult, calling it unnecessary and sweeping in nature.  Addressing a meeting of newly elected NCP corporators during his Pune visit, Pawar had said, "The NCP is being accused of not following the coalition dharma during the elections for Zilla Parishad presidents.  
"However, it was the Congress which began defying the coalition dharma. Under such circumstances, the question arises whether only the NCP is to observe discipline".  
Pawar had also warned, "We want to remain in alliance with Congress. However, if the Congress continues its opposition to the NCP, we would not tolerate it."
Singhvi's remarks assume significant as it came close on the heels of Maharashtra Chief Minister Prithviraj Chavan yesterday meeting Congress President
Sonia Gandhi
on the issue.
The Chief Minister also had a meeting with
Rahul Gandhi
and a number of Central leaders.