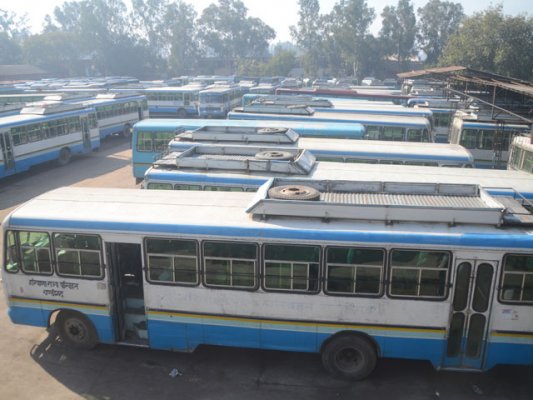 Chandigarh: Thousands of commuters were stranded across Haryana as Haryana Roadways employees went on a flash strike on Saturday.
The worst affected were Panipat, Kaithal, Yamunanagar and Hisar districts.
The strike call was given by the Haryana Roadways Employees coordination committee in support of the demands of roadways staff.
The committee has sought the immediate withdrawal of the route permits given by the Haryana government to private bus operators. It has also demanded that services of all employees should be regularised.
The roadways staff had gone on a four-day strike January this year. They had gone on strike last year also.
Thousands of people were stranded at bus stands as the roadways staff went on the unannounced strike Saturday. Taxis and private bus operators could be seen making the most of the roadways buses not plying.