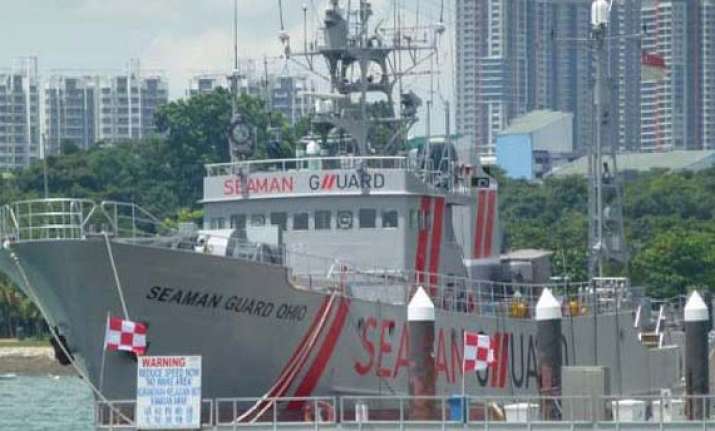 Chennai: Tuticorin District Collector M Ravi Kumar yesterday made a spot assessment of 'MV Seaman Guard Ohio', the ship carrying arms and ammunition which was detained by Coast Guard and berthed at Tuticorin port and said a report RPT a report had already been submitted to the government in the matter.
"A report has already been sent to the government by the police and, tomorrow, I have a meeting with the Superintendent of Police on this issue," he told  TI.
He, however, declined to get into the specifics of the case.
Earlier yesterday, security forces seized 31 assault rifles and around 5,000 rounds of ammunition from the ship.
The 35 persons who were on board the ship, including its crew, have been booked for illegally carrying weapons and ammunition.
An FIR was also registered against the 10 crew members of the vessel and 25 guards under the Arms Act for illegally carrying weapons and ammunition.
A case under the Essential Commodities Act, too, has been registered after the crew bought 1,500 litres of diesel illegally with the help of a local shipping agent.
The vessel, whose crew includes eight Indian nationals, was intercepted by the Indian Coast Guard about 15 nautical miles east off Tuticorin on Oct. 12.