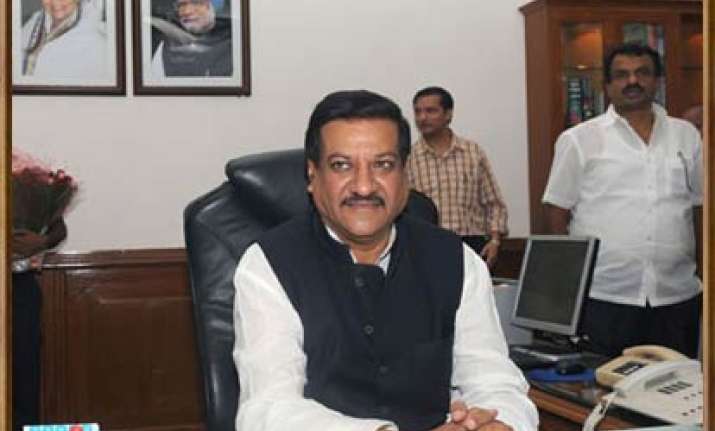 New Delhi, Nov 13 (PTI) Maharashtra Chief Minister Prithviraj Chavan today met Prime Minister Manmohan Singh.
This was Chavan's first meeting with Singh after he took over the reins of Maharashtra government following the ouster of his predecessor Ashok Chavan in the wake of Adarsha Housing Society scam.
The new Chief Minister is understood to have apprised Singh about developments in the state ever since he took charge of the top post on Thursday.
Chavan had reisnged from Union Council of Minister on Wednesday.
Chavan also had a meeting with Punjab Governor Shivraj Patil.
Prithviraj Chavan is in the midst of finalising the list of his council of ministers and has held consultations with Congress President
Sonia Gandhi
and Finance Minister Pranab Mukherjee.
Sources said Chavan would make efforts to appoint 23 ministers, the maximum Congress can have under the power- sharing arrangement with NCP.