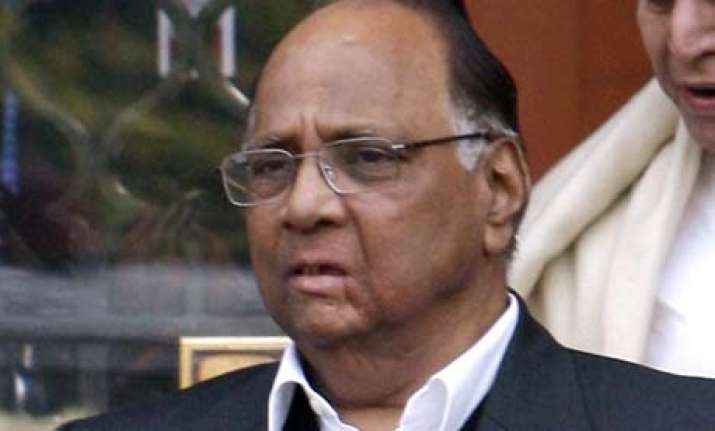 New Delhi, Nov 10:  NCP chief Sharad Pawar today described Prithviraj Chavan's selection as the new Chief Minister of Maharashtra as "good" and "balanced one" and assured that his party will provide full cooperation to him.
Pawar said he was sure that Chavan will "revive" Maharashtra.
"It is a good selection and balanced one. His reputation is good," Pawar, also the Agriculture Minister, said.
"I assure he will definitely revive Maharashtra. There will be full cooperation from the NCP to the new Chief Minister," the NCP chief said.
Earlier, Chavan, who is likely to be sworn-in as the Chief Minister tomorrow, dismissed suggestions that he is not in the best of terms with NCP and said he would take everyone along to provide a good government to the state.
"We have been running a coalition in Maharashtra with the NCP since 1999. It is not correct to say (I don't have good relations with NCP)," Chavan told reporters. PTI