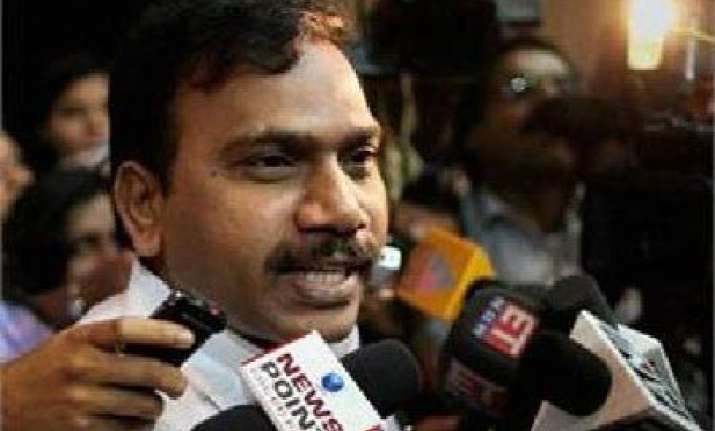 New Delhi, May 22: Tihar Jail security staff seized a cellphone from Rajiv Agarwal, director of Kusegaon fruits and vegetables, arrested by CBI in the 2G telecom scam. Agarwal is the director of the firm chargesheeted for routing Rs 200 crore of alleged slush money to DMK-controlled Kalaignar TV. He was caught with a 'BlackBerry' when he was trying to smuggle it into his cell in jail number one. 

Jail authorities have decided to punish Agarwal, according to the jail manual, while the Delhi Police began an inquiry claiming "strict action would be taken against officials."

Some high-profile 2G spectrum accused are seen to be using cellphones while being ferried from jail to court and also when sitting in the courtroom from 10 am to 4 pm at Patiala House. They are also believed to use i-pads.

CBI arrested Agarwal and Asif Balwa on April 29 for their role in transferring funds to the TV channel at the behest of arrested ex-telecom minister A Raja. The transfer was from D B Realty. Agarwal has been in jail since April 6, and has been attending court daily.

Officials said the BlackBerry was recovered from Agarwal around 5 pm during entrance checking at jail number 1 when he was brought from the court by the third armed battalion of the Delhi Police.

Tihar spokesperson Sunil Gupta said, "We are conducting an inquiry. The punishment may include that his mulaqat (meeting with visitors) period would be withdrawn or reduced."

Delhi Police's third armed battalion ferries inmates from jail to court daily and is responsible for their security and also make sure the accused are not carrying anything illegal.