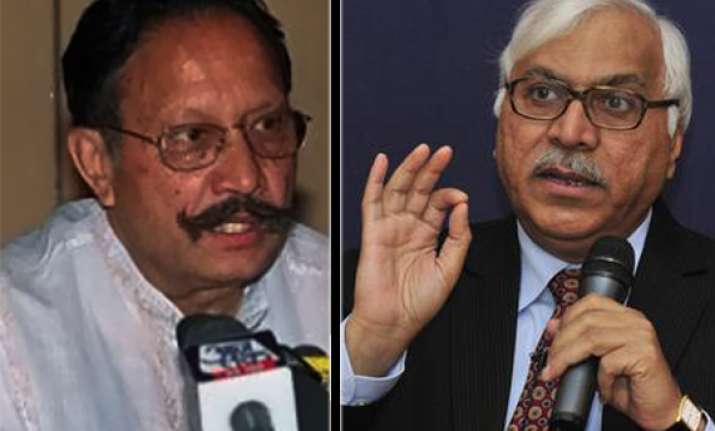 New Delhi, Dec 25: Chief Election Commissioner S.Y. Quraishi today expressed inability to consider changing the poll date (Jan 30) in Uttarakhand as the political parties in the state have cited bad wintry weather conditions for changing the schedule.

Uttarakhand chief minister Bhuwan Chandra Khanduri and state Congress chief Yashpal Arya had said that there could be snowfall in some regions of the state during January and this could hit poll preparations. The two leaders had asked for the date to be shifted to sometime in the middle of February.

In an interview to The Hindu, Quraishi said: "The Commission fixed the date after consulting experts in the Indian Metrological Department too and it was informed by them that the snowfall could be more only in the second week of February. Moreover, if the polling gets affected due to snowfall in one or two places there is always possibility of adjustment."

The term of the present Assembly of Uttarakhand ends on March 13 and Punjab on March 14 and before that the elections had to be completed, results declared and the new House needs to be constituted in both the States.

There should be some time gap between the declaration of the results and constitution of the new Assembly after the new government took over, Quraishi said.

Moreover, considering the huge geographical area, electoral strength, movement of security forces and sensitive nature of Uttar Pradesh, the poll there should be held in multi phases and the polls in that State could not be held separately later as the polling/results pattern in one State might affect the election results in other States, Quraishi said.

"So the polling and the counting of votes in all the States have to be completed by first week of March to enable the constitution of the new Assembly in Uttarakhand and Punjab by second week of March and hence the polling date was fixed as January 30 considering various aspects including examinations,"  Quraishi added.

Chief Minister Khanduri has said  it would be snowing in the mountain regions of the State throughout January and sought postponement of the poll. Given the inclement weather, elections in January could have an adverse impact on voting, he said.

Congress leader Yashpal Arya had said election in January was not only inconvenient for the parties and the voters but would also be a challenge for the Commission.