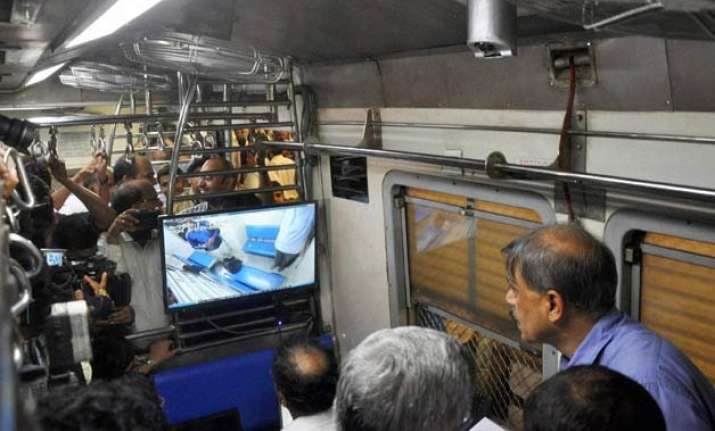 Mumbai: The Western Railway installed closed circuit television (CCTV) cameras in ladies' coaches of suburban railway trains on a trial basis, it was officially announced here on Friday by the Western Railway.
The initiative would be extended to all ladies' coaches gradually, Western Railway General Manager said, according to a release issued here by the Western Railway.
"Around four to eight CCTV cameras will be installed in each ladies' coach. Recordings will be stored in a digital video recorder with capacity to store data for 30 days. This will help investigate any incident involving security of lady commuters," the release quoted Western Railway's Divisional Railway Manager of Mumbai Division, Shailendra Kumar, as saying.
"By July 31, we would have installed 90 CCTV cameras, in three rakes. The cost of installing CCTV cameras is about Rs 1 lakh in each rake," Kumar said.
These CCTV cameras are customised to withstand shocks and vibrations on suburban railway trains which often clock around 100 kilometres per hour, Western Railway's Chief Public Relations Officer said.