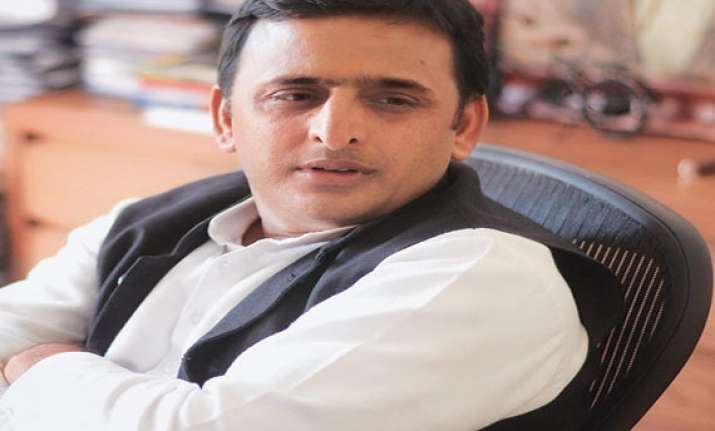 Badaun/Lucknow (UP): Under attack over the gangrape and murder of two dalit sisters in Badaun, Akhilesh Yadav government today decided to go for a CBI probe even as five accused, including two cops, were arrested in the case that has sparked nation-wide outrage.
The rape victims' family today demanded public hanging of the culprits and refused to take compensation saying they want justice.
"The Chief Minister has decided to recommend a CBI probe into Badaun incident as demanded by family members of the victims," an official statement said in Lucknow.  The development came as the Samajwadi Party government drew flak for its handling of the shocking incident.
Congress Vice President Rahul Gandhi met the victims' family at Katra village and supported their demand for CBI probe.
Three brothers Pappu Yadav, Awadhesh Yadav and Urvesh Yadav have been arrested and booked under sections 302 (murder) and 376 (rape) of IPC while constables Sarvesh Yadav and Chhatrapal Yadav have been booked under Section 120B (criminal conspiracy) of IPC.
Constable Chhatrapal Yadav was arrested late last night and Urvesh Yadav was detained in the wee hours today, Superintendent of Police A K Saxena told PTI.
The FIR was registered against seven persons, including two unnamed men who are absconding.
Katra Sadatganj police outpost in-charge Ram Vilas Yadav was been suspended and services of the two constables have been terminated.
The two girls, who were cousins and aged 14 and 15, went missing from their house on the night of May 27 and their bodies were found hanging from a mango tree in the village in Ushait area on May 28.