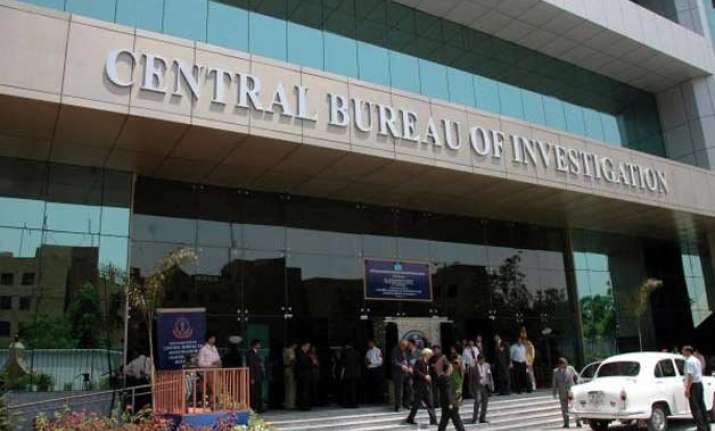 Mumbai: The CBI on Wednesday said it investigated 171 bank fraud cases involving funds of over Rs 20,000 crore and ponzi schemes to the tune of Rs 1.20 lakh crore last year.
"We have investigated 171 cases of bank frauds in 2015 involving funds of Rs 20,646 crore. In addition, we are also investigating ponzi schemes involving funds of over Rs 1.20 trillion," CBI Director Anil Sinha said here.
On the ponzi scam involving Chandigarh-based PACL Group, Sinha said the regulator should have taken suo moto steps to investigate illegal collective investment scheme of PACL Group. The PACL Group has collected over Rs 51,000 crore in deposits in violation of Sebi norms from nearly 5.5 crore investors spread across almost all states.
Without naming Sebi, Sinha said the regulator "needed the Supreme Court to step into order investigations and later order return of money to the depositors under its supervision," Sinha said here.
"Should not the regulator have suo moto stepped in proactively to protect the rights of 5.5 crore ordinary depositors?" he wondered.
While the PACL case is being probed by CBI as well for a long time, it was Sebi that passed an order in August 2014 asking the group to wind down their all illicit schemes and refund over Rs 49,000 crore to investors in the biggest ever such case.
Prior to that, the then Sebi chairman G N Bajpai way back in 2002 had himself passed an order declaring the schemes of PACL Group as unauthorised collective investment schemes.
Sinha was addressing the seventh CBI conclave on combating financial crimes. The conclave is being organised in association with bankers lobby IBA.
Speaking on the alarming rise in non-performing assets of banks, Sinha said the bad loans of public sector lenders have increased from Rs 44,957 crore in 2009 to Rs 3 lakh crore in 2015, while their gross NPAs more than doubled to 4.36% in 2015 from 2% in 2009.
"The crisis in the banking and financial system runs deep and there is a growing sense of anguish among the public that while banks are strict on retail borrowers, big borrowers and large fraudsters are able to not only evade the law but enjoy the fruits of their crime," the CBI director said.
Noting that things are seriously wrong, Sinha said, "While I fully understand that loan defaults can happen due to business risks and reasons beyond control of banks, borrowers and regulators, yet a significant part of the defaults are willful and fraudulent."
Sinha specifically cited the example of Vijay Mallya and his once-rocking Kingfisher Airlines and blasted bankers for not filing a complaint with CBI even after four years since he stopped repayment. He said his agency has suo moto registered a case to probe the KFA fraud.
According to Sinha, time has come to "rethink and re-devise" strategies so that on one hand banks and financial institutions work fearlessly to power the economy towards growth but at the same time, fix the fraudsters and public officials who collude with such cheats.
"The legislative and regulatory gaps in the states and the Centre allowing ponzi schemes to prosper and cheat millions of the gullible investors need our attention too," Sinha said.
Sinha further noted that such schemes are exploiting the absence of banking in remote areas and targeting the lowest economic group of the society. The poor, particularly women, are a major target of ponzi schemes.