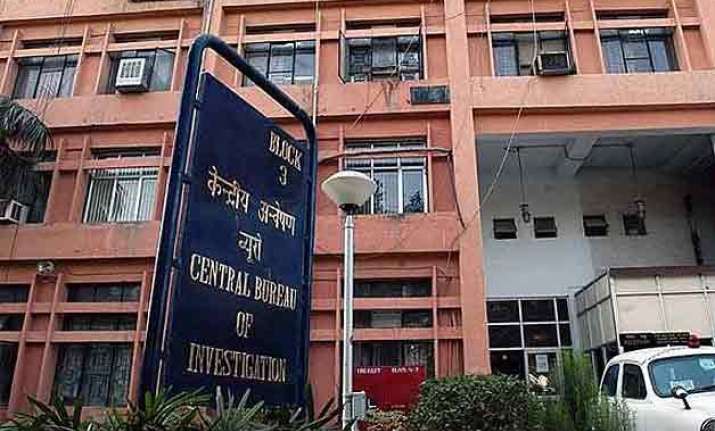 New Delhi: CBI on monday  examined a whole-time member of stock market regulator Securities and Exchange Board of India in connection with multi-crore Saradha Chit Fund Scam.
Agency sources said here on monday that Rajiv Agarwal, a whole-time member of SEBI, has been examined in Kolkata by CBI's Special Investigation Team, headed by Joint Director Rajiv Singh.
The agency has so far examined a number of senior SEBI officials in connection with the scam but it is for the first time it has recorded statement of a whole-time member of SEBI, the sources said.
Meanwhile, CBI is also questioning Ravindra Jena, an MP of ruling Biju Janata Dal in Odisha, in connection with another chit fund scam related to Seashore Group.  CBI had recently examined officials of the Reserve Bank of India in connection with chit fund scams across West Bengal and Odisha, they said.
There are four FIRs against Saradha Group in West Bengal, in which it has been alleged that thousands of investors were allegedly duped by the company officials and their associates who swindled their deposits.
Besides, there are 44 FIRs in Odisha against ponzi companies. The Supreme Court had handed over the Saradha chit fund scam probe to CBI and asked the state governments concerned to provide all logistical help to the CBI team investigating the matter.
CBI has formed a Special Investigating Team (SIT) headed by Joint Director Rajiv Singh to also probe the role of Securities Exchange Board of India (SEBI) and RBI.  
After registering over 50 cases to probe chit fund scam scam on the directions of the Supreme Court, CBI has also been looking into the role of SEBI, authorities under the Companies Act and Reserve Bank of India (RBI).  
"Investigation conducted so far puts a question mark on the role of regulatory authorities like SEBI, Registrar of Companies and officials of RBI within whose respective jurisdictions and areas of operation the scam not only took birth but flourished unhindered," a Supreme Court bench headed by Justice T S Thakur had said in its order last year.