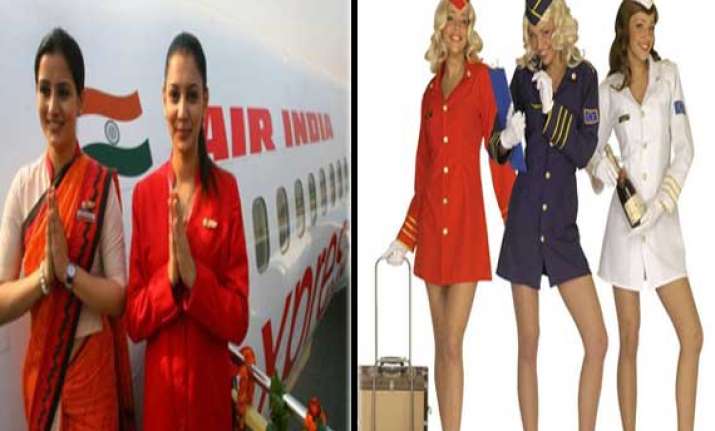 New Delhi: The most important aspect of air travel is to make the journey of  passengers as much comfortable and safe as possible.  
It is here the air hostesses play a great role. They are the people who welcome passengers aboard an aircraft. They help them in their seating arrangements and arranging their hand baggage in the proper manner.  
They ensure the safety-belt arrangements and demonstrate the use of emergency equipments. They make the necessary announcements inside the flight.  
Air hostesses and flight stewards have to be on duty throughout the duration of the flight for looking after passengers in general, and taking special care of air-sick travelers, sick children and babies; and elderly people or very young who are traveling alone.