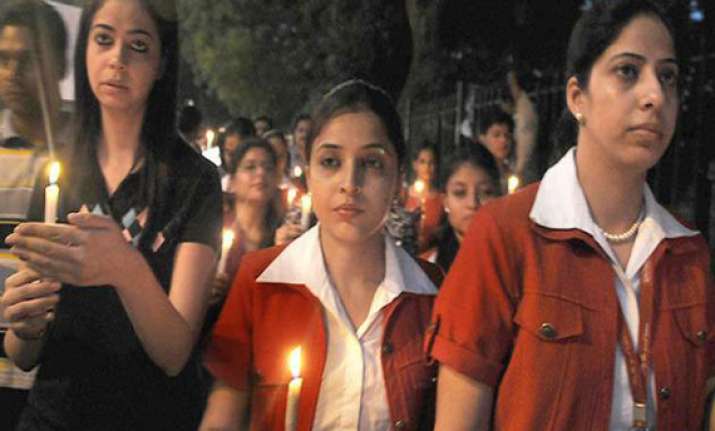 Kolkata, Oct 5: Employees of various airlines, particularly Kingfisher, walked in a silent candle light procession in the compound of the NSC Bose International Airport here this evening.
Airport sources said they walked from the international terminal building to the domestic terminal building in memory of the wife of a Kingfisher employee who committed suicide yesterday.
She killed herself apparently because of financial stress due to non-payment of salaries to Kingfisher employees for the past seven months.
A similar candle-light vigil by the Kingfisher staff was held at the Delhi airport.