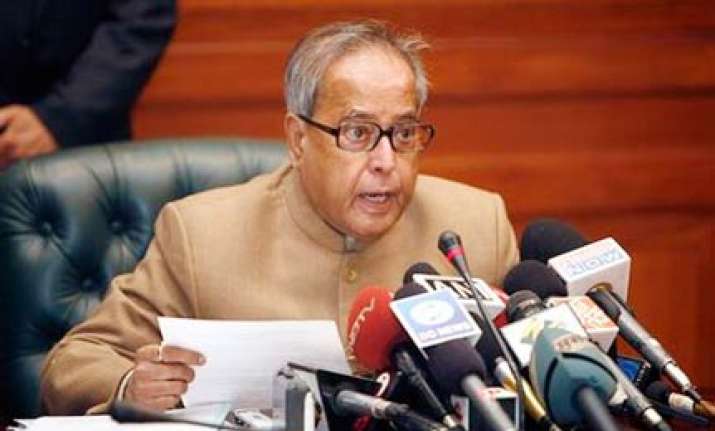 New Delhi, Nov 19: Finance Minister Pranab Mukherjee made it clear today that the CAG report on the 2G Spectrum issue was not the final report and it has to go through the Public Accounts Committee which will question officials and then only it will be taken as the final word.
Replying to questions from moderator Nik Gowing at the HT Leadership Summit here today, Mukherjee said: "Let the PAC come to the conclusion. At present, I can only say these are audit paragraphs in our language." 
Mukherjee also made it clear that the 2G spectrum licence prices should not be compared with 3G spectrum licence prices.  
On the microfinance loan crisis in some states particularly Andhra Pradesh, Mukherjee said he would analyze the state government's ordinance putting curbs on microfinance institutions' lending rates. "Interest rates of MFIs should be moderate. OUr idea is not to strangulate the MFIs. MFIs should be allowed flexibility to fix interest rates".  
Asked when he was going to become Prime Minister, Mukherjee laughed and replied : "Why should I be Prime Minister? I am quite happy with what I am."