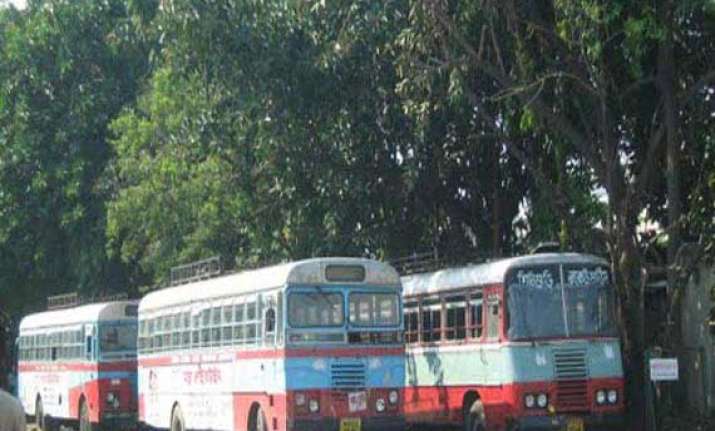 Kolkata: Increasing the bus fares, the West Bengal government Monday announced setting up of a task force to revise the fares in accordance with the increase and decrease in diesel prices.
The announcement was made by Minister of Legislative Affairs Partha Chatterjee following a meeting with Chief Minister Mamata Banerjee with six bus owners' associations who have been clamouring for fare revision amid steep hike in diesel prices.
"The fares of all the buses have been raised by Rs.1 at every stage. Because of the policies of the centre, fuel prices were hiked 23 times in the last two years, so we have taken this decision considering the operators who have been running buses which have become unprofitable," said Chatterjee.
Transport Secretary Alapan Bandyopadhyay said the task force is being set up which will take decisions on revision of fares whenever there is a hike or reduction in diesel prices.
"The task force will comprise transport department officials and representatives of bus operators' associations. Its main objective will be to find ways to maintain a balance between the fares and fuel prices," said Bandyopadhyay.
"Since it is not possible to revise the fare every time when there is a change in the fuel price. It has been decided that whenever the diesel price is hiked or reduced by Rs.two, the fares will be revised accordingly," added Bandyopadhyay.
The minimum fare of buses and mini buses would now be Rs.six and Rs.seven respectively with an increase by Rs.one in each stage. The revised fares will come into effect after a gazette notification is made in this regard.
With fares being last revised in November 2012, bus operators had called a three-day strike from Aug 20 but it was later called off.