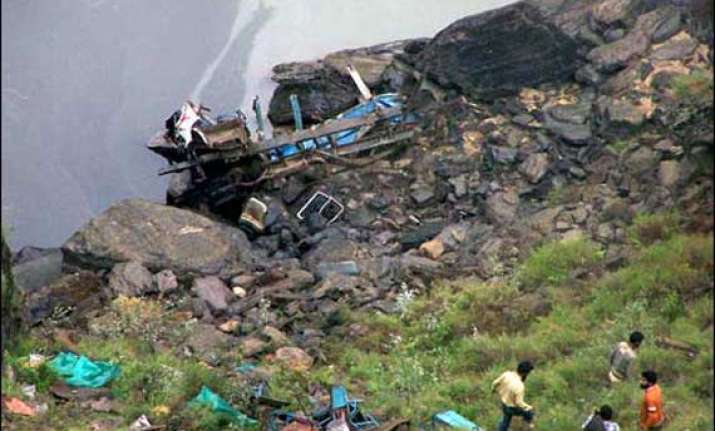 Shimla: Sixteen people, including women and children, died on the spot and 34 others sustained injuries when a Himachal roadways bus lost control on the Shimla-Theog-Chopal road on Monday evening.
The accident took place at Balghar near Theog, about 35 km from Shimla, the capital city. The bus fell into a 150-foot gorge.
The bus was on its way from Theog to Neri in Hamirpur and met with the accident within a few minutes after it left the Theog bus station.
The cause of the accident is yet to be ascertained and police officials said they have registered a case and started investigation.
A senior police official in Shimla, Abhishek Dullar told media of the dead eight were women and two children.
16 people died on the spot and their bodies have been handed over to their relatives after on the spot post-mortem, while the injured were rushed to the Indira Gandhi Medical College ( IGMC).
Deadly road accidents are common in India often caused due to overloading, bad condition of roads and reckless driving.