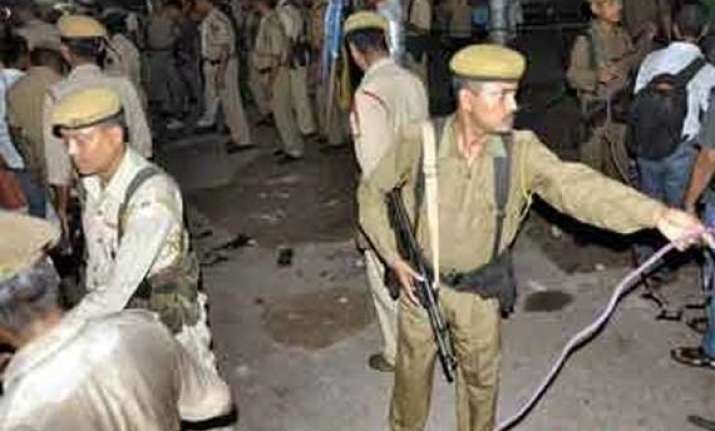 Kolkata: The CID is on the lookout for two suspects Kausar and Abdul Kalam Sheikh in connection with the Burdwan blast case in which two suspected militants were killed and another person was injured on October 2.
Kausar is suspected to be a regular at the house in Khagragarh were the blast took place.
The CID is also searching for one Abul Kalam, a resident of Mangalkote area of the district.
The investigators are on his trail after they found seven calls made to him from a mobile phone immediately after the blast.
The mobile phone from which the calls were made were seized by the police from the house after the explosion.
"From the video clips that were recovered from the mobile, several footages of attack on World Trade Center, lectures on Jihad and other training modules were recovered," a senior CID officer said.
Three persons, including two women, have been arrested so far in this connection. Those arrested include Hafez Mollah alias Hasan who was picked up by the CID from his house at Khar Duttapa in Purbostholi.
On the basis of information gathered from Hafez Mollah, the police released a sketch of the prime suspect who is based in Bangladesh.
The sketch has been sent to all the police stations of Burdwan and nearby districts and railway stations to nab him, CID officers said.
The CID officers said that the mastermind behind the blast visited the house a couple of days before the blast to prepare a blue print of subversive activities. The other two arrested were Rajira Bibi alias Rumi and Amina Bibi.
While Rajira Bibi is the widow of Shakil Ahmed who was killed in the blast, Amina Bibi is the wife of injured Hasan Saheb who is under treatment at Barddhaman Medical College and Hospital, Barddhaman Superintendent of Police S M H Mirza said.
Two suspected militants Shakil Ahmed and Sovan Mandal were killed and another Hasan Saheb was injured in the explosion.
Grenades, chemicals used in making explosives, a book on how to trigger explosion, some jihadi literature, a video on jihadi training and map of important locations in Barddhaman district were seized by the CID team from the house.
A large number of watch dials, SIM cards and other tools required to make improvised explosive devices were also seized from the house.
The suspected militants had rented the house a few months back and the police had also questioned the house owner Hasan Chowdhury.