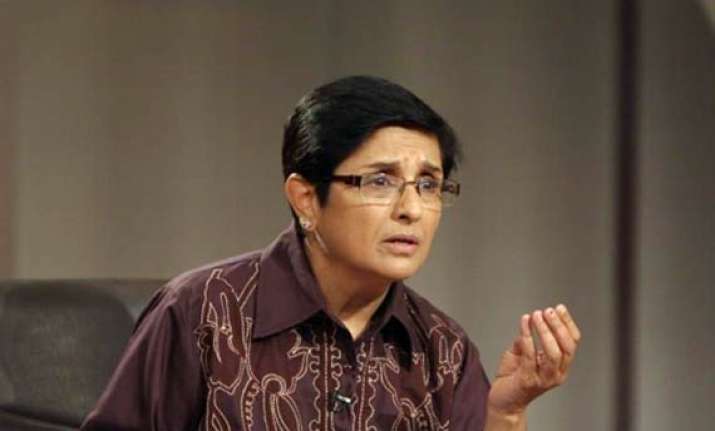 New Delhi, Dec 20: Team Anna today said extension of Winter Session of Parliament will be worth only if a strong Lokpal Bill is brought with CBI out of government control.

"Extension will be worth if it is for a strong Lokpal with CBI out of government control and with Lokpal. Everything depends on the content of the bill," activist Kiran Bedi told PTI.

She was reacting to reports about government deciding to extend the Winter Session by three days from December 27 to facilitate the passage of the Lokpal Bill and some other key legislations.

Team Anna also asked the BJP whether it was determined on Lokpal as it was on issues of JPC probe into 2G scam and FDI in retail and cautioned the opposition party against "double speak" on the question of bringing CBI under the ombudsman. 

"Is BJP as determined as it was in JPC and FDI on Lokpal?  When will BJP make its stand on CBI categorical. Now that Congress' is evident!" Bedi said.

She also warned the main opposition party that it will be a "bigger loser if it does double speak" on CBI. "People will not forgive them either," she said. 

Bedi also said that it was "frustrating to be waiting to see" what Congress does.

"It changes every minute," she added.  Her comments came as government raced against time to firm up Lokpal Bill in view of the looming threat of Anna Hazare to go on hunger strike from December 27 if Parliament fails to pass a strong Lokpal Bill.

Pressing for inclusion of CBI under the Lokpal, she said, "Unless independent Lokpal replaces government for oversight over CBI, expect no change in the anti-corruption systems.  Let's not be fooled. Mere tweaking will not work. It will dilute whatever is remaining "If we leave any weak point in Lokpal bill and we do not see substantial reduction in corruption it shall be a dream shattered. Now or Never!"

Bedi said they were waiting to see what BJP leadership comes up with.

"If government is afraid of letting go CBI, is BJP also afraid of doing so? Or put all its might behind it?...If government maintains status quo for CBI, the ball is squarely in the court of opposition parties led by BJP. 

"We wait to see what they do now," Bedi said.  "Demand for Lokpal started due to compelling need for independent investigation agency. If status quo is to be kept, then what was the effort for?" she added.