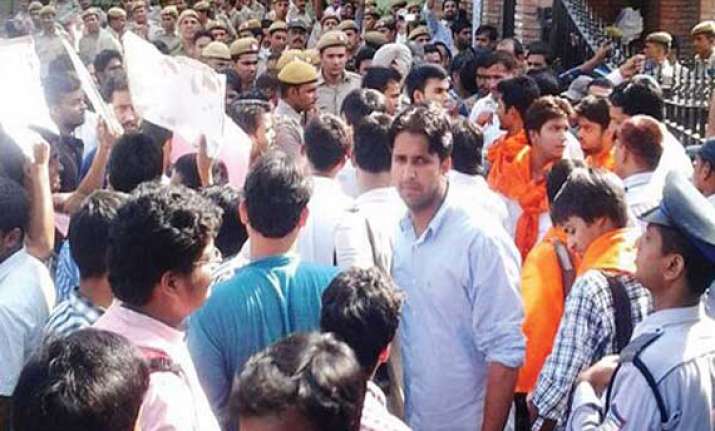 New Delhi: The Delhi University admission process Monday started amidst chaos with the varsity's website crashing and the admission centres witnessing crowds, mismanagement and even protests.
Daulat Ram College (DRC), one of the centres in the north campus, stopped selling the forms for a few hours after the staff faced protests for distributing the forms at the college gate and not allowing the admission-seekers to come inside the premises.
Following the protests, the Daulat Ram College stopped selling forms but resumed it after a few hours.
Similarly, Shahid Gurudev Tegh Bahadur Khalsa College was overcrowded with admission seekers.
The forms are available between 9 a.m. and 1 p.m. at 18 centres across Delhi, while students can download the forms on the university's website 24 hours a day.
But with the univesity's website not working since Sunday night, most of the students flocked to the centres to collect them.
"The online forms are not trustworthy as the process is very slow. So we have decided to come here and buy them," Vidya Anand, who came from Chandigarh, told IANS.