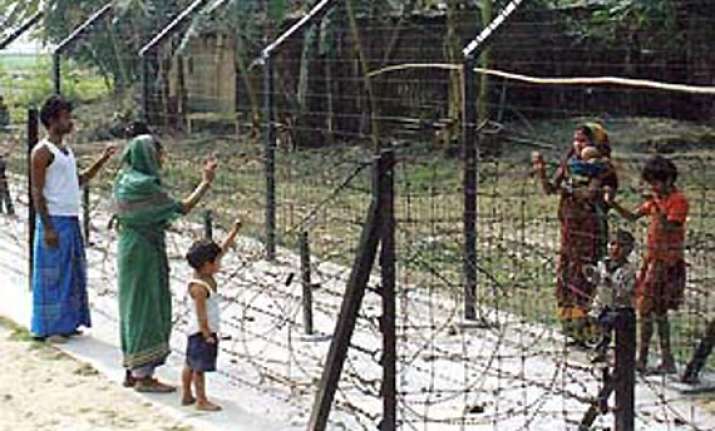 Agartala: After the Indian border guards started using non-lethal weapons, crimes along the India-Bangladesh border have increased, an official said here Thursday.
The border guards of India and Bangladesh decided at a conference in Meghalaya capital Shillong earlier this week to increase the frequency of joint patrolling and further tighten the security along the boundary to deal with growing crimes.
"After the BSF (Border Security Force) stopped using lethal weapons and started using non-lethal weapons, crimes and crossing of border fencing have increased," BSF's chief spokesman Bhaskar Rawat told IANS.
He said: "BSF jawans are currently using non-lethal weapons like rubber bullet, pump action gun and sting grenade. These weapons upon firing make a loud noise and release smoke to disperse people trying to do any illegal activities along the border."
The official said after the director general level meeting and subsequent agreement between the BSF and Border Guard Bangladesh (BGB) in August 2011, the BSF had started using non-lethal weapons instead of sophisticated fire arms.
The agreement was signed after the visit of then Indian Home Minister P. Chidambaram to Dhaka. Following Bangladesh's public outcry that the BSF were killing its "innocent civilians", India took the decision not to use lethal weapons.