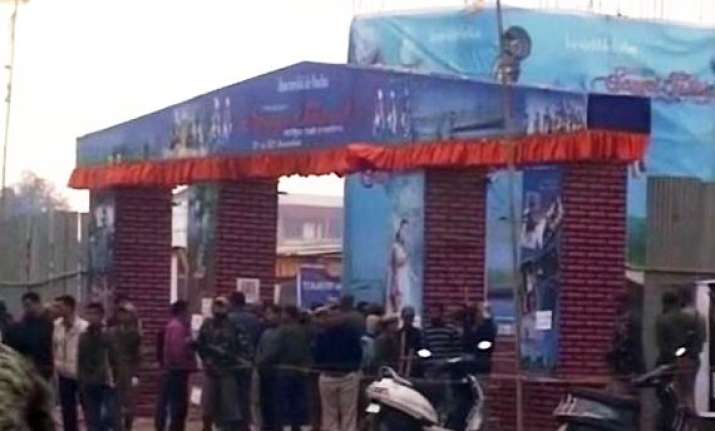 Imphal, Nov 30: One person was killed and two others were injured when a powerful bomb exploded at an exhibition on its concluding day today in East Imphal district in Manipur, three days ahead of Prime Minister Manmohan Singh's visit.

The explosion occurred when a rickshaw puller, who was paid to carry the bomb by militants was placing it near the gate of the exhibition which was participated by foreigners, official sources said.

The rickshaw puller was killed, while two women visitors were injured, the sources said.

They said the unsuspecting rickshaw puller was paid Rs 20 by militants believed to belong to the Kangleipak Communist Party (KCP) to place the bomb at the gate of the exhibition and was drinking tea when it went off.

A faction of the KCP had called a 72-hour general strike in Manipur, which would end tomorrow at 6 AM, in protest against the prolonged economic blockade on national highways.

No individual or group has, however, claimed responsibility for the incident.

The exhibition was participated by over 400 delegates including from Thailand and African countries.