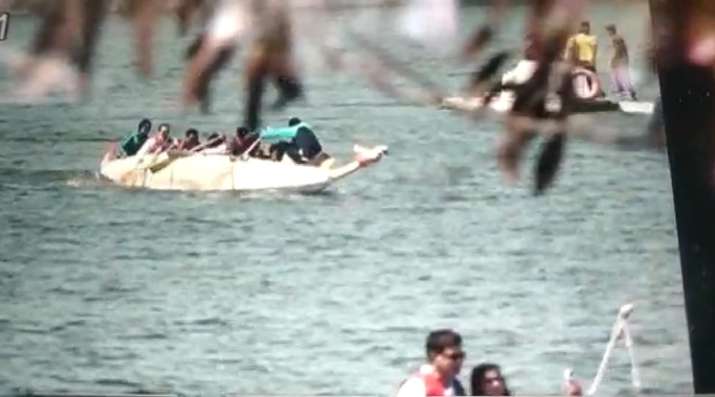 A boat carrying eight people, including top cops, capsized in Madhya Pradesh today. The accident happened at Badi Jheel in Bhopal when the IPS officers were onboard the boat during a water sports event during their meet. 
Their boat could not keep the balance and turned upside down, drowning DGP VK Singh's wife IPS officer Rajesh Chawla and his wife Sunita Chawla, ADG Vijay Kataria's son Dipanshu Kataria, IPS officer's son Apoorva Arjaria among others. 
All the people were rescued safely.
(With inputs from Anurag Amitabh)