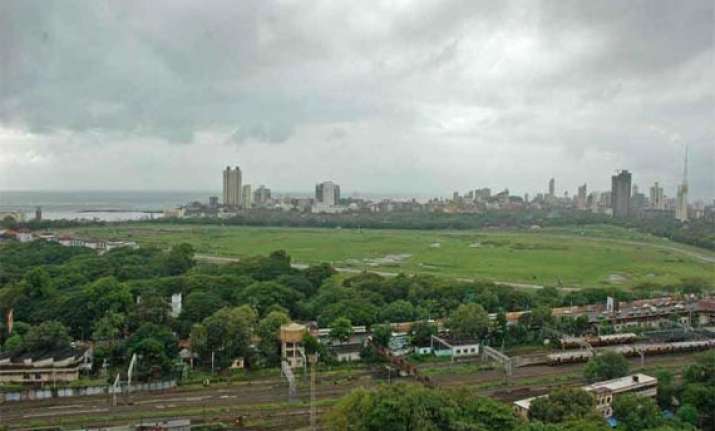 Mumbai, June 26: The Brihanmumbai Municipal Corporation here was Tuesday virtually converted into a battle-ground over the fate of the prestigious Mahalaxmi Race Course in Mumbai.
The deliberations turned ugly when a woman Congress corporator was manhandled by two Shiv Sena women colleagues and the matter reached the Azad Maidan Police Station in the evening.
During the general body meeting of the corporation, Congress corporator Sheetal Mhatre demanded a discussion on the vexed issue in which Shiv Sena has been demanding that the race course must be converted into an international class public garden.
However, Mayor Sunil Prabhu turned down her proposal, but she continued to make repeated demands for a discussion - inviting the ire of the ruling Shiv Sena members.
A peeved Mhatre then gestured at the mayor and flung her bangles at him.
Furious by what they termed as "an insult to the first citizen of Mumbai representing 15 million people", two Shiv Sena women corporators - Kishori Pednekar and Yamini Jadhav - allegedly manhandled Mhatre.
Following the ruckus, the house was adjourned while Mhatre lodged a police complaint against Pednekar and Jadhav.
Later, Pednekar warned that if Mhatre dared to cross her limits by insulting the mayor, they would not permit her to attend the corporation's proceedings.
The lease of the race-course, occupying a prime space in south Mumbai, expired last month with clamour from the Shiv Sena not to renew the lease and instead convert it into a garden.
Shiv Sena leaders made a presentation on the proposal to Chief Minister Prithviraj Chavan last week and also sent it to Governor K. Sankaranarayanan.
So far, the state government has not indicated its stand on the issue, but the BMC went ahead and accepted a proposal to acquire around 255,000 sq. metres of the total 855,000 sq. metres race-course land.