Follow us on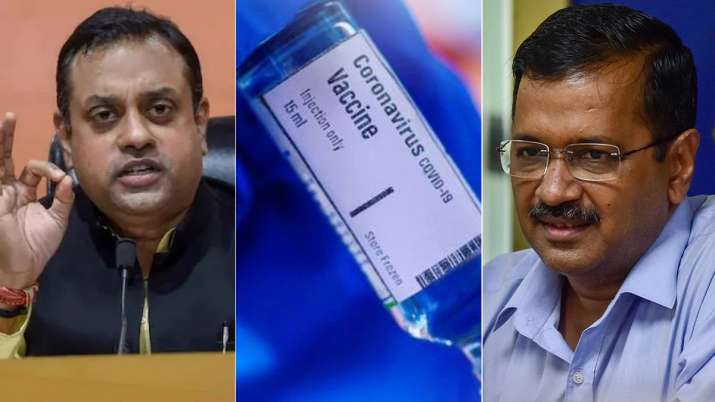 Bharatiya Janata Party (BJP) on Thursday came down heavily on the Delhi government for spreading misinformation on the Covid-19 vaccination drive. Addressing the media here, BJP spokesperson Sambit Patra said that the Centre provided over 45 lakh free doses to Delhi. Patra claimed that the Delhi government procured a little over 8 lakh vaccines while private hospitals in the national capital procured 9 lakh doses.
"Arvind Kejriwal does press conferences on a daily basis. I would like to tell him that we are talking about vaccines. Its not a paracetamol that you can buy from the counter after making a payment. Things need to be discussed and talks need to be carried out for all this," he said.
"The central government has given more than 45 lakh vaccines free to Delhi. Apart from this, the Delhi government has made direct procurement from 8 lakh vaccine companies. Private hospitals have procured over 9 lakh vaccines on their own. More private hospitals have procured the vaccine than the Delhi government. So far, 52 lakh people have been vaccinated in Delhi. According to statistics, only 13 percent people have been vaccinated by the Delhi government on their own," Patra said.
The Delhi government is vocal against the Centre's vaccination policy and has been complaining of shortage of doses. Ruling Aam Aadmi Party leaders including CM Arvind Kejriwal are blaming the Centre for the crisis. The government has said that the vaccination programme for 18-44 has been suspended in the city due to the non-availibiity of doses.
On Kekriwal's demand to vaccinate children, Patra said that the Delhi CM is spreading confusion and added that children around the world are not being vaccinated yet.
"Arvind Kejriwal tried to spread confusion by saying that the country was not giving vaccines to children. Vaccination is a scientific method and children are not being vaccinated anywhere in the world. It is currently undergoing trial. This trial is being started in India as soon as possible," the BJP spokesperson said.
Patra also accused the opposition of doing politics over vaccination. He said that the opposition parties are spreading lies, adding that the Centre has been making efforts to procure vaccines since last year.
"The illusion is spread by the opposition that the central government is not taking appropriate steps to bring vaccines from outside. The truth is that the Government of India has been fully engaged in the import of the vaccine since the middle of last year," he said.
The BJP leader informed that the Centre is constantly in touch with manufacturers like Pfizer, Johnson and Johnson and Moderna. He underlined that the Centre's efforts ensured that Russia's Sputnik V vaccine is brought and administered to people. He also informed that the production of the Sputnik V vaccine will be increased with Dr Reddy's Lab.
READ MORE: Counter opposition's rant on vaccination with facts and scientific data: PM Modi tells Health Minister
READ MORE: Govt, Pfizer working together for earliest possible import of vaccine: VK Paul