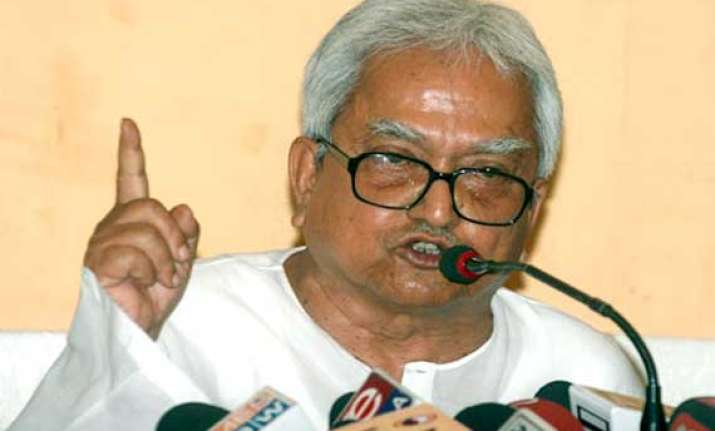 Kolkata : West Bengal's opposition Left Front Tuesday claimed that the central leaderships of both the Congress and the BJP were making efforts to draw the Trinamool Congress as an ally.
In an appeal to the voters in the lead up to the Lok Sabha polls, the Left Front expressed concern over the rise of the Bharatiya Janata Party along side other "communal and right wing reactionary forces".
"The central leaderships of the Congress and the BJP are trying to get the Trinamool Congress as an ally either before the polls, or as a post-poll partner," the appeal said.
Releasing the appeal, Left Front chairman Biman Bose said the combine had three slogans - remove the Congress from power, defeat the BJP to prevent it from ruling the country and increase the left parties' strength to ensure a secular and democratic alternative.
Bose said in the prevailing political situation, the "Congress and the BJP were not in a position to win a single seat on their own strength".
He said only the Left was capable of ridding the state from the "stiffling anarchy" and strengthen democracy and peace and better development in the state.
"We have an additional slogan for Bengal – reestablish democratic rights in the state".