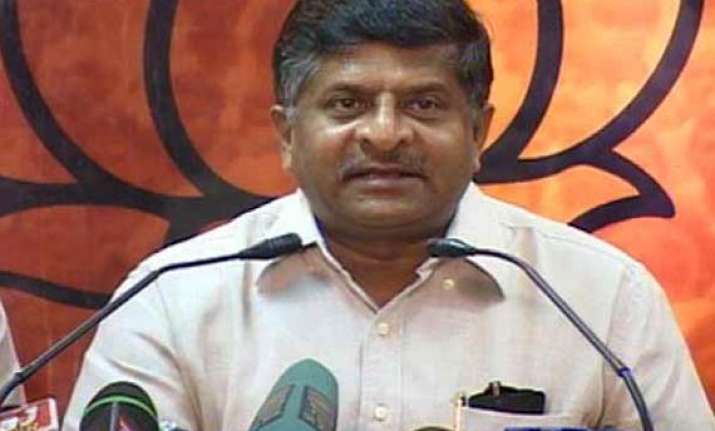 New Delhi, Jan 2: BJP today hit out at Congress on the Lokpal Bill fiasco in Rajya Sabha, alleging it was spreading baseless and factually incorrect views about the Opposition's role in the Upper House's failure to pass the proposed legislation.

"Congress has been spreading factually incorrect, false and malicious allegations against the BJP on the failure to pass the Lokpal Bill in the Rajya Sabha," BJP chief spokesperson Ravi Shankar Prasad said.

Congress spokesperson Abhishek Singhvi had alleged that BJP is wrongly blaming the government for the fiasco and calling the event a murder of democracy.

"Assassins of democracy are blaming the victim. They are true murderers of democracy," Singhvi said, adding the Congress condemns the "obstructive, dilatory, negative, politically expedient and opportunistic conduct" of BJP.

BJP posed questions to Congress and insisted on a clarification from Prime Minister Manmohan Singh himself.

"On December 28, members of the Rajya Sabha got copies of the Bill passed by Lok Sabha. Why was the debate not started in the Upper House post lunch the same day. A supplementary agenda on the Whistleblower Bill was moved at 3 pm but not on the Lokpal Bill," Prasad said.

BJP defended the opposition decision to move 187 amendments, saying it was its right to do so.

"If you (government) can handle 76 amendments why not 187? Leader of Opposition Arun Jaitley as well as TMC had moved their amendments on December 28 itself.....Is it a crime to move amendments? They cannot take away this right. I can move 300 amendments. Each member can move one," Prasad said.