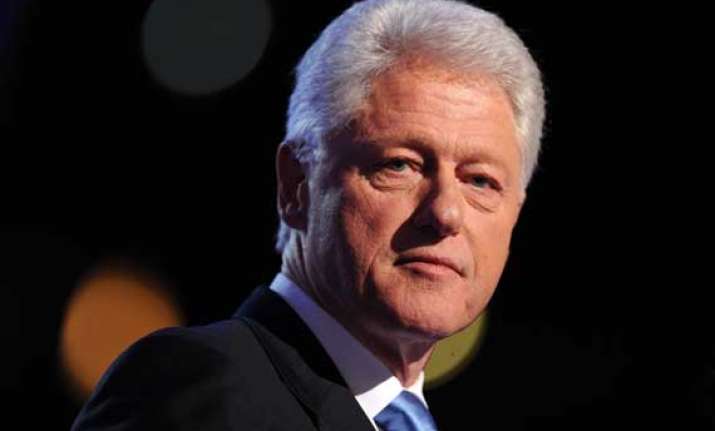 Lucknow: Former US president Bill Clinton will visit the state capital tomorrow during which he is scheduled to take part in a student interaction in a school.  
Clinton will spend about two hours in Jabrauli village under Mohanlalganj tehsil of here, and is also scheduled to take part in a Clinton Foundation Health Initiative programme during which he is likely to interact with children and their mothers.
"Former US president Bill Clinton will take part in the programmes organised in a school in Jabrauli village, "district magistrate Raj Shekhar said.  "Programmes have been organised in three groups.. he will interact with students of class VI to VIII besides assessing the working of self-help groups", the DM said.  
The DM said that elaborate security arrangements have been made in view of the former US president's visit.  Besides senior police officers, large number of police and PAC personnel will remain present at the programme site.
Shekhar said that Clinton Foundation is working in the field of health in several districts of the country.  As part of his tour, Clinton today served chapattis to children at a government school in Jaipur after witnessing preparation of mid-day meals for thousands of students at a kitchen run by an NGO there.
Jaipur and Lucknow are on the itinerary for Clinton as part of a visit to the Asia/Pacific during which the former US president is also scheduled to travel to Vietnam, Indonesia, Papua New Guinea and Australia to take stock of the work of the Clinton Foundation and deliver remarks at the 20th International AIDS Conference in Australia.