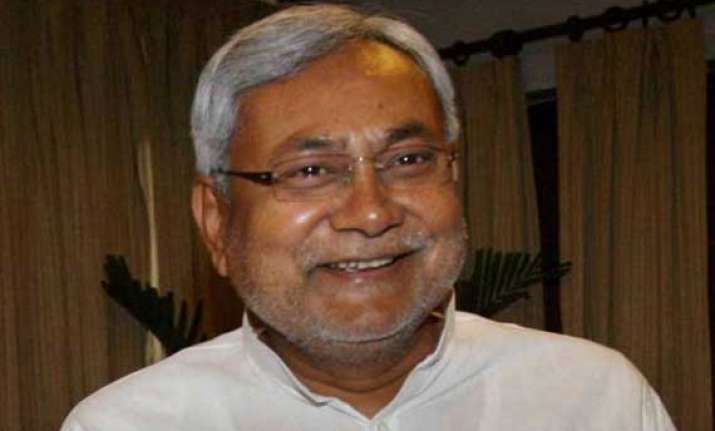 Patna: Opposition BJP MLAs in the Bihar Assembly today raised objections to the publication of former chief minister Nitish Kumar's photograph in place of his successor Jitan Ram Manjhi in the Labour department's booklet outlining its 2013-14 achievements and priorities for 2014-15.
Leader of Opposition Nandkishore Yadav sought the state government's explanation over the publication of Kumar's photograph in the Labour department's booklet.
The BJP leader further questioned the state government whether the omission of Manjhi's photograph was a deliberate act or the ruling party still believed that Kumar was the official chief minister.
Amid the LoP's demand seeking clarification, Water Resources Department Minister Vijay Kumar Chaudhary clarified that the booklet was published at the time of presentation of the vote-on-account this March when Kumar was the chief minister of the state and promised that the mistake will be rectified soon.
Deputy Speaker Amrendra Prasad Singh, who was presiding over the House proceedings at that time, directed the state government to make the corrections.