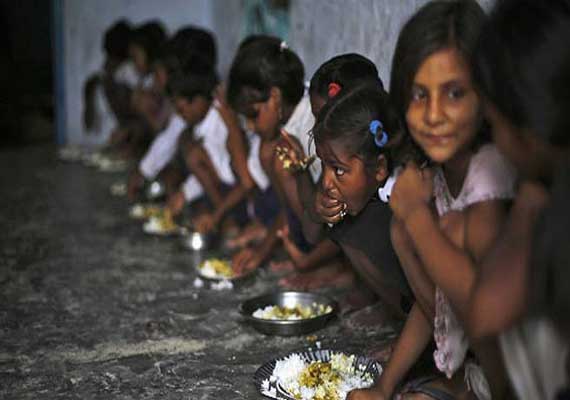 Patna, July 29: The Bihar assembly was Monday adjourned following an uproar by the opposition who demanded a debate on the death of 23 children after they ate contaminated mid-day meal in their school.
Soon after the assembly sitting began, opposition members pressed the chair to accept their adjournment motion on the July 16 mid-day meal tragedy in a Saran district school in which 23 children died.
The opposition members, mostly BJP legislators, disrupted the proceedings and trooped into the well.
Speaker Uday Narayan Chaudhary repeatedly requested the members to resume their seats and place the issue after the question hour.
But opposition members remained adamant over the issue, and demanded their adjournment motion moved by Leader of Opposition Nand Kishore Yadav be taken up immediately.
The members shouted slogans with placards in their hands and dubbed the government insensitive.
Last Friday, on the first day of the assembly's monsoon session, the opposition members created a ruckus over the children's death not finding mention in the obituary references by the Speaker.
This was the first assembly session after Chief Minister
Nitish Kumar
snapped the 17-year-old alliance of his Janata Dal-United with the BJP last month over a larger role to Gujarat Chief Minister Narendra Modi. The BJP is now in its new role as main opposition in the house.
The session is expected to be stormy as the opposition parties are determined to corner the state government on various issues such as the Bodh Gaya serial blasts of July 7 and mid-day meal tragedy in Saran district on July 16.