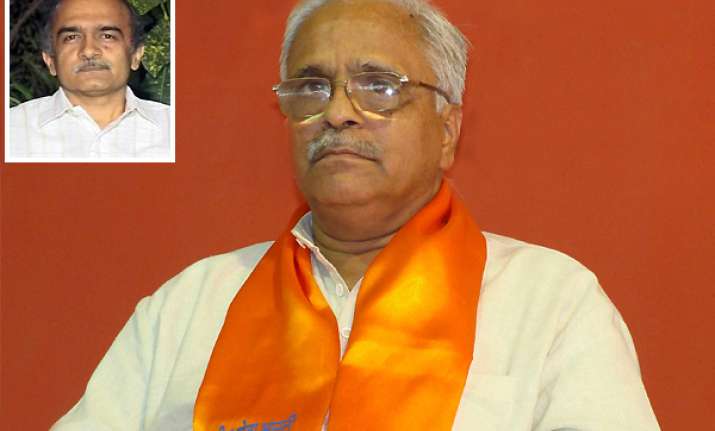 Gorakhpur, Oct 16: Expressing surprise at the suggestion made by Team Anna member Prashant Bhushan that a referendum should be held in Kashmir, the RSS today said he is speaking the language of separatists.

RSS General Secretary Suresh Bhaiyyaji Joshi said the Sangh Parivar can never agree to a referendum in Kashmir.

"Kashmir is an integral part of India. We cannot accept any such suggestion. The people of this country will never agree to it. This is the language and vocabulary of the separatists. It is very surprising that such language has been used (by Bhushan)," he said.

Bhushan was beaten up by some right-wing activists in his chamber in the Supreme Court last week after he advocated plebiscite in Kashmir.

Though RSS has criticised Bhushan's stand, it has condemned the violence against him. Joshi was speaking to reporters here after the three-day National Executive Meet of the RSS ended today.

Both the RSS and the BJP are in favour of abrogation of Article 370 which gives special status to Jammu and Kashmir.  The RSS also says its ultimate aim is to integrate PoK into India.

At the RSS conclave here, the 1994 Parliament resolution in this regard was emphasised.

Joshi also spoke on civil rights activist Anna Hazare and his Jan Lokpal movement.

"It is Anna who has called the support from RSS a conspiracy. He should be asked why he said so," Joshi said adding though no senior functionary of the RSS had met Hazare before his fast at Ramlila ground, the Sangh had expressed its support through a letter.