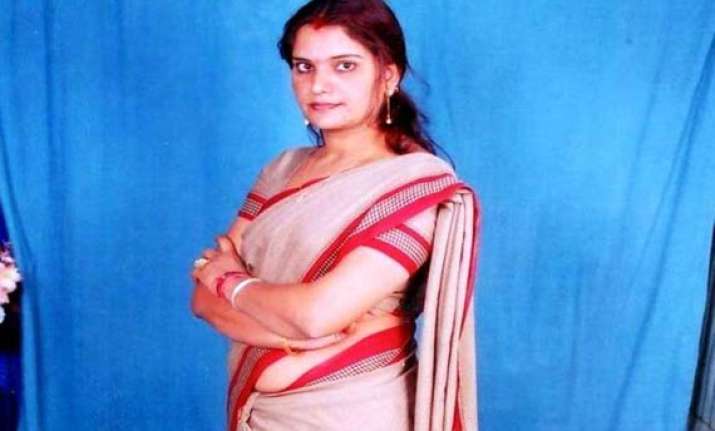 Jodhpur, Dec 23 : Key suspect in the nurse Bhanwari Devi case, Sahiram Bishnoi, who was absconding since CBI took over investigation in the matter, today surrendered before the special court here.

Sahiram, who was carrying a cash reward of Rs five lakh on his head, surrendered before the court here and was sent to CBI custody till January 2.

His counsel Ramavtar Sigh Choudhary told the court that Bishnoi was on a "pilgrimage" for the past three months and when he learnt that his property is being attached and his family members are being allegedly harassed by the CBI, he reached the city and surrendered before the court. 

CBI, in its charge sheet, has alleged that Bishnoi, considered close to sacked Rajasthan Minister Mahipal Maderna hatched the conspiracy to eliminate Bhanwari Devi.  One of the key accused Shahbuddin has told CBI that he had abducted Bhanwari in September on the directions of Bishnoi, CBI sources said.

Sahi Ram's arrest is considered to be a significant development in the case as it will help the agency piece the puzzle together.

Bhanwari, posted as auxiliary nurse and midwife at a sub-centre in Jaliwada village, around 120 kms from Jodhpur, went missing on September 1 and Maderna is accused of having a role in her disappearance.

A CD allegedly showing Maderna in compromising position with the 36-year-old nurse had come to light after which she went missing from Bilara on September 1.  So far, CBI has arrested Maderna, Congress MLA Malkhan Singh, Bhanwari's husband Amar Chand, Shahbuddin, Baldev and Sohan Ram in connection with the case. 

The CBI has already doubled the reward from Rs 5 lakh to Rs 10 lakh to anyone providing credible information about the missing nurse.The agency is on the hunt for another absconding suspect Bisnaram.