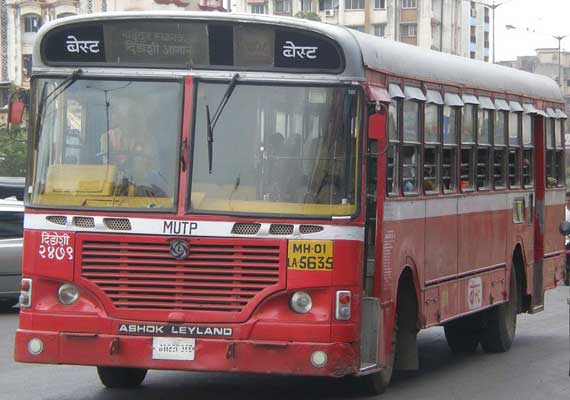 Mumbai. Mar 31 : Travel on BEST buses in Mumbai will become costlier from tomorrow (April 1).
BEST today announced a hike in bus fare from 15 to 25 per cent.
The minimum fare by ordinary and limited buses upto 2 km, has been hiked from Rs 5 to Rs 6. Minimum fare by express buses upto 2 km has been hiked from Rs 6 to Rs 7, and for AC super bus from Rs 15 to Rs 20.
Similarly bus fares for travel upto 3 km have also been hiked by 20 to 25 pc.
Nearly 42 lakh commuters use BEST buses daily, and they will bear the brunt of fare hike.
BEST has also hiked the prices of monthly and three-month bus rate cards from tomorrow.