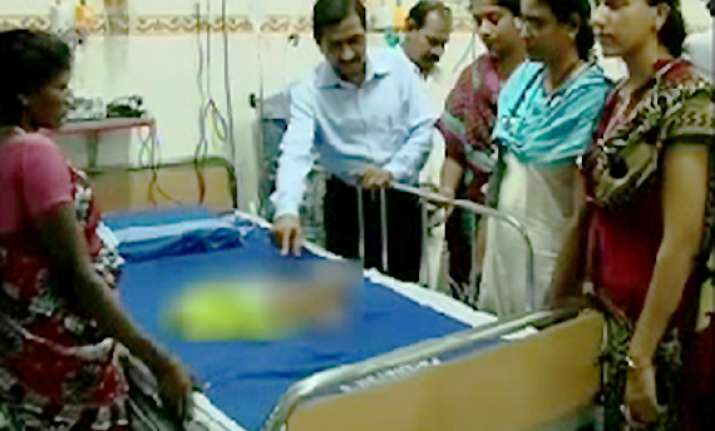 Chennai: Rahul has been virtually in flames four times since he was born two-and-a-half months ago. Doctors say it's due to a rare condition called spontaneous human combustion (SHC).
Afflicted with the disorder, seen only in 200 people across the world in the past 300 years, the child is undergoing treatment at KilpaukMedical College (KMC) Hospital.
Rahul was nine days old when he first "caught fire" in the presence of his mother Rajeshwari who watched in disbelief as there was no source of fire in the vicinity.  
She took him to the Villupuram Medical College from where the baby was discharged three days later. Aftercoming home, he suffered burns again.  
"Doctors say he is a healthy child and his organs are fine. The last time he caught fire was a fortnight ago, and this time it was head to toe," said Rajeshwari who hails from a village near Tindivanam.