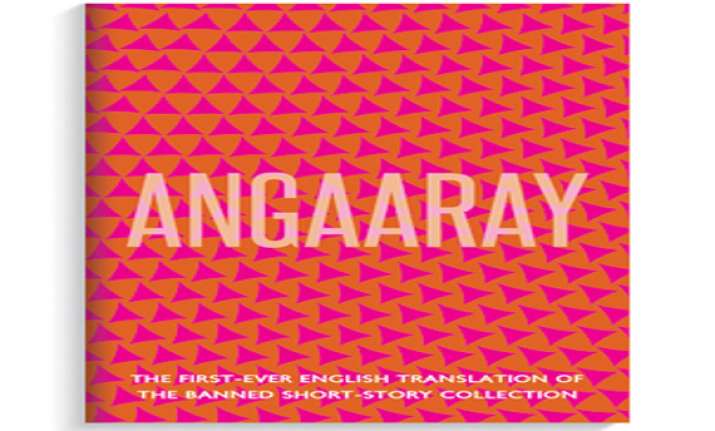 New Delhi: A collection of Urdu short stories which was banned in 1933 after it created a firestorm of public outrage for its bold attack on conservative Islam and British colonialism is now available in English.  
Young writers Sajjad Zaheer, Ahmed Ali, Rashid Jahan and Mahmud-uz-Zafar, all eager to revolutionize Urdu literature, penned the collection "Angaaray", which was first published in 1932.
The writers were inspired by British modernists like Virginia Woolf and James Joyce as well as the Indian independence movement. Instead, they invited the wrath of the establishment: the book was burned in protest and then banned by the British authorities.
'All but five copies were destroyed by police, two of which were sent to London where they were held in the British Library's Oriental and India Office Collections. This translation was made possible by the efforts of two scholars who tracked down those remaining copies and published them more than fifty years later,' the book's introduction says.  
Nevertheless, "Angaaray" spawned a new generation of Urdu writers and led to the formation of the Progressive Writers' Association, whose members included, among others, stalwarts like Ismat Chughtai, Saadat Hassan Manto, Munshi Premchand and Faiz Ahmad Faiz.
Translated into English for the first time by Snehal Shingavi, "Angaaray" retains the crackling energy and fiery polemic of the original stories. This edition, published by Penguin Books, also provides a compelling account of the furore surrounding this explosive collection.  
According to Shingavi, in translating "Angaaray", he has tried as much as possible to keep to the spirit of the original text (by which he means its angry, fiery, polemical and sometimes vulgar character) more than he has tried to maintain the original semantic units of the Urdu prose.