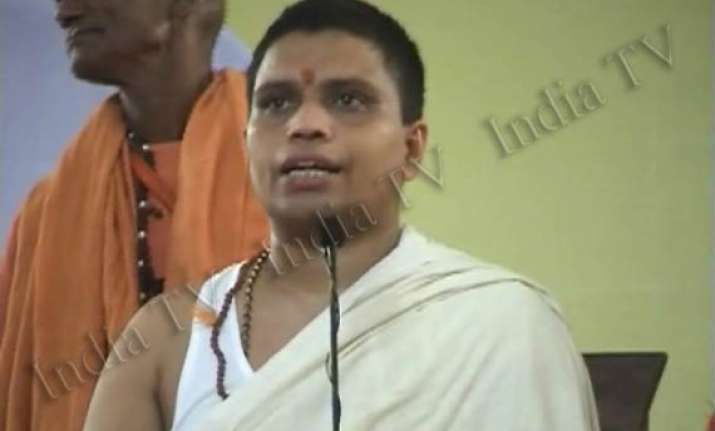 Haridwar, Aug 4: Swami Ramdev's closest aide Acharya Balkrishna's birthday is normally celebrated every year at Patanjali Yog Peeth with enthusiasm, but today it was a sombre gathering.

Balkrishna, looking perturbed, told the gathering: "Nothing is greater than death, and even if I die, I shall take rebirth to  carry forward this Bharat Swabhiman mission."

The day was observed as 'Jadi-Booti Divas' (Day of Herbs).

Addressing the gathering, Swami Ramdev steered clear of the controversy relating to Balkrishna's educational testimonials, saying the matter was sub-judice, but didn't fail to add: "CBI is a ghulam (slave) agency of the Centre. I have started the Bharat Swabhiman movement, and at the right moment, this government will be unseated. I am not after political power, I want political purity."

Ramdev announced that he would soon begin a Yatra covering Varanasi, Ayodhya and Mathura to highlight the issue of black money and corruption.