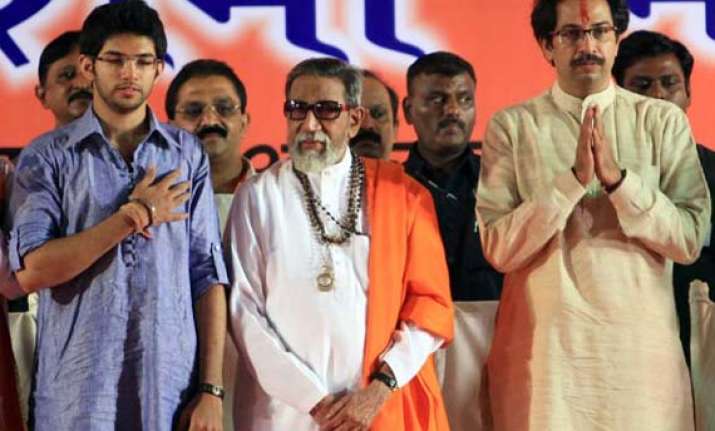 Mumbai, Nov 19: Late Bal Thackeray's grandson Aditya Thackeray today posted these comments on his Facebook wall:
"...   Balasaheb is in every Shiv Sainik, every person who follows his thoughts and actions of helping everyone selflessly.
He redefined whatever he did, and taught the politicians, by example, to think of actually getting down to work for the citizens, the common man.
The 55 flyovers, Sea Link, Mumbai Pune expressway, and mainly making the very common man into whatever the highest possible constitutio nal post that could be given.
He is one man, who has never needed any post, and has been the most powerful and loved in being the Shiv Sena Pramukh.
To me, ofcourse he has been a grandfather more than anything else, with me asking him or throwing tantrums for almost everything, and he did it for me.
Over the past few days, every person I've met, be it a star coming to see him, or even the common man, has had a story like that.
Once he gave his word, he did it!
I would like to thank each and every person out there, who prayed and wished well. Today I saw a sight, that was never seen before, all ages, all people sans barriers wanting to wish Aja well on his journey ahead. Lakhs and lakhs of people to see him and pour out their love.
So much to speak, yet speech less."