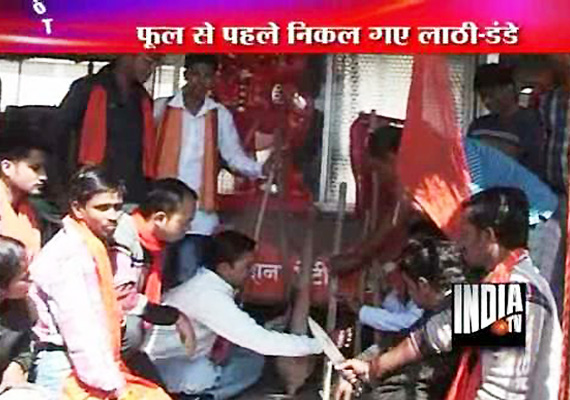 Bhopal, Feb 11: Bajrang Dal activists took on a moral policing role in Madhya Pradesh's Bhopal city on Saturday, as they threatened couples celebrating Valentine's Day. 

They conducted 'Shastra Poojan' and took out a rally with their weapons 'knife and sticks'.

Activists said those celebrating Valentine's Day are subverting Indian culture by behaving in an uncouth manner in public places.

Saint Valentine's Day, commonly shortened to Valentine's Day, is an annual commemoration held on February 14 celebrating love and affection between intimate companions.