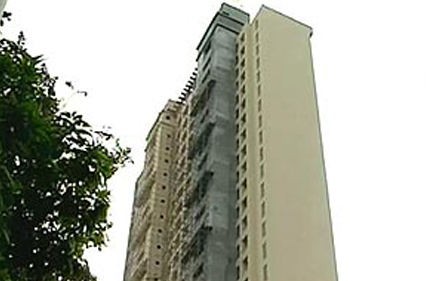 Though the unearthing of Adarsh co-operative housing scam  has put ministers and politicians on a shaky ground, the fact remains that the role of several senior bureaucrats in the alleged fraud  is most likely to get whitewashed, as babus have started destroying their affidavits, reports Mail today, a Delhi tabloid.
Not only bureaucrats from various departments, who directly or indirectly handled Adarsh society files, acquired flats for themselves or their relatives, they also ensured that they remained protected, says the report.  
This became apparent when Right to Information activists, who had originally sniffed the scam much before it came to light, were told that property declaration affidavits by bureaucrats concerned had been destroyed.  
For instance, former urban development secretary Ramanand Tiwari's son Omkar was given membership in the society but when RTI activist from Pune Vihar Durve sought information on assets held by Tiwari and relatives of other senior officials, he was repeatedly told that his application was not in the public interest.  
Durve was even told that the property declaration affidavits submitted by Tiwari had been destroyed by joint secretary Seema Vyas as he had retired from his service.  
Tiwari procured a flat for his son while Seema got a flat for herself in the Adarsh society. 
Her husband Pradip Vyas was Mumbai district collector who had handled several issues pertaining to Adarsh society.  
Besides Tiwari and Seema, other bureaucrats from the urban development department, revenue department, chief minister's office, Brihanmumbai Municipal Corporation, Brihanmumbai Electric Supply and Transport Undertaking and even the cooperatives had allegedly shared the booty.  
Former BMC commissioner Jairaj Phatak allegedly cleared a file and managed to acquire a flat for his son.  
His friend J. M. Abhyankar, an ex-IAS officer who recently joined the Shiv Sena, acquired a flat for himself.  
Former BEST general manager Uttam Khobragade got a flat for his daughter, who is in the Indian Foreign Service.  
C S Sangitrao, whose  son got a flat in the society, was with the Chief Ministers's Office.  
Another bureaucrat Subhash Lala's family members procured flats in the society, Mail Today report said.  
I A Kundan and Vyas, both collectors of Mumbai district, acquired flats for themselves.  
D K Shankaran and his wife Joyce Shankaran, both senior bureaucrats, got a flat booked for their son. 
A deputy secretary from the urban development department and a retired income tax commissioner also got flats booked for themselves.  
Says a senior MLA: "While we are answerable to the people and out party leadership, bureaucrats earn perks without accountability. We have been struggling to get a plot for our society for the past 18 years, but every time we suggest a plot, IAS officers grab it for themselves."