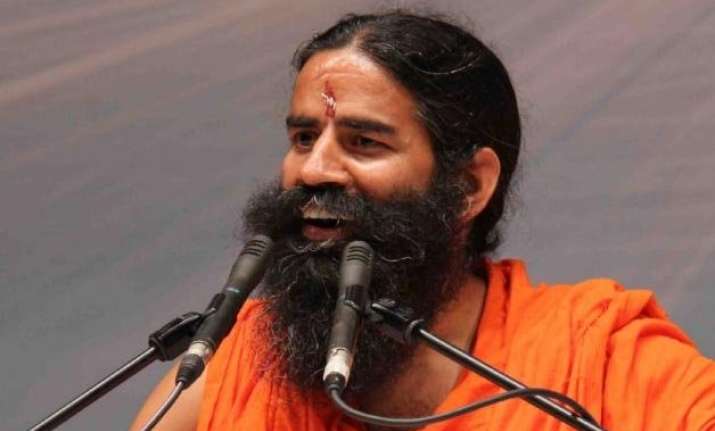 New Delhi: Yoga guru Baba Ramdev today refused to accept the Cabinet Minister status offered to him by the BJP government of Haryana.
Ramdev made the announcement at a function organised by the Haryana government in Rai, about 60 km from Delhi, to honour him.
Describing himself as an ascetic (Fakir), he said, "For your decision to bestow me with this honour, I thank you (Haryana govt) profusely, but I want to humbly state that I want to serve you by remaining a 'baba' and a 'fakir'. What you have given, I want to thank you for that but very respectfully I want to hand it back to you."
"Now, that PM is ours, entire Cabinet is ours, Haryana CM is ours and his Cabinet is ours, so let baba remain a baba...I want to serve you like this only (by remaining a baba). Service to humanity is my only objective, I'm not looking for any ministerial position or status," he added.
He, will, however, continue to be state's brand ambassador to promote yoga and ayurveda.
The Manohar Lal Khattar government in Haryana had in January this year appointed Ramdev as the state's brand ambassador to promote yoga and ayurveda.
Recently, Haryana government had announced that Ramdev will be given status equivalent to state Cabinet Minister.
The government had said that the motive was to enable Ramdev to develop herbal forest in the state where plants of thousands of species of ayurvedic herbs would be grown under his supervision.