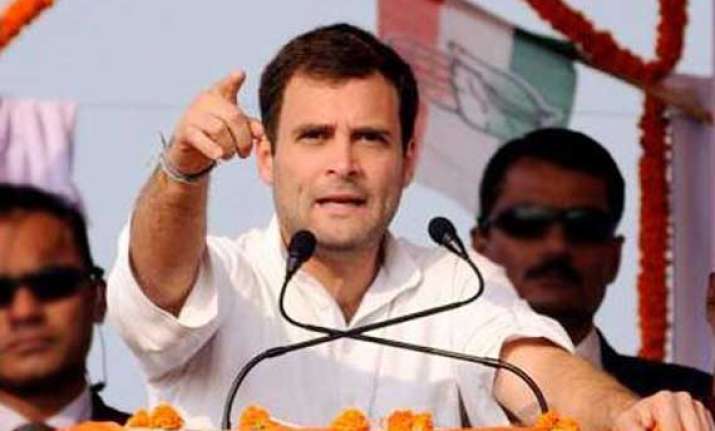 Sonbhadra/Mirzapur: Congress vice-president Rahul Gandhi today launched a scathing attack on Narendra Modi accusing him of being double-faced, saying on the one hand, he talks about UP's development and on the other, he has joined hands with those who are humiliating people from the state.  
Referring to Raj Thackeray-led Maharashtra Navnirman Sena's extension of support to Modi, Gandhi said when youths from Uttar Pradesh go to Maharashtra in search of employment they are beaten up by MNS and Shiv Sena activists. 
"Modi talks about empowering people from Uttar Pradesh and Bihar but joins hands with MNS and Shiv Sena who threaten people from states. He has one face there and another here," the Congress top gun told an election rally at Sonbhadra in Uttar Pradesh.
At another rally in Mirzapur in the same state, theGandhi scion raked up the issue of attacks on North Indians in Mumbai and accused the BJP of double standards.